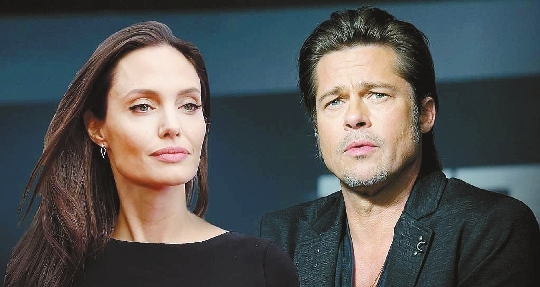 BRAD PITT and Angelina Jolie have reached a new custody agreement for their six kids, just in time for the summer.
According to E! News, a judge in Jolie and Pitt's divorce case has determined that "not having a relationship with their father is harmful" to their children, adding that it is "critical that each of them have a healthy and strong relationship with their father and mother."
Jolie and Pitt are parents to 16-year-old Maddox, 14-year-old Pax, 13-year-old Zahara, 12-year-old Shiloh and 9-year-old twins Vivienne and Knox. It's been almost two years since Jolie filed for divorce from Pitt, citing irreconcilable differences.
The documents outline the summer arrangement for the Jolie-Pitt children, not including Maddox who is eligible to decide how much time he wants to spend with each of his parents. Pitt now has custody of the kids from June 8 to 17 for four hours per day while he's in London, where Jolie has a rental home. From June 27 to July 1, Pitt will get custody for 10 hours per day. There are also dates scheduled for Pitt to have custody later on in July.
Jolie and Pitt both recently started production on their latest films. Elle Fanning posted a photo with co-star Jolie on the London set of "Maleficent 2" in late May. Meanwhile, Pitt was photographed in Los Angeles last week at the table read for Quentin Tarantino's "Once Upon a Time in Hollywood."
Multiple sources are also giving E! News some insight into the former couple's custody agreement. "Angelina wanted the kids in Europe for the summer and Brad would not do that because he is filming in Los Angeles," the insider said, adding that Pitt "felt like he actually had a say and that the court was seeing his side of things."
A second insider says, "When Angelina was making her plans to go to London to film, it was assumed the kids would go with her." Prior to the new arrangements, the source says Pitt was allowed one phone call a week with their children and supervised visitation.(SD-Agencies)