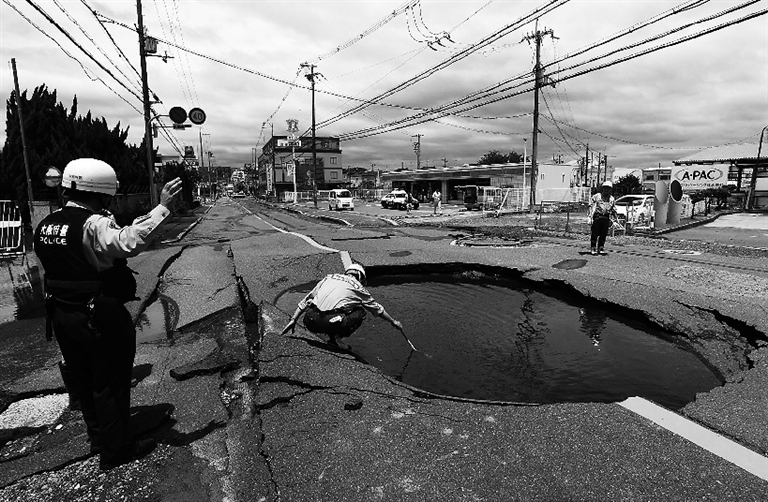 A STRONG earthquake knocked over walls and set off scattered fires around metropolitan Osaka in western Japan yesterday, killing at least three people and injuring more than 300.
The 5.3 magnitude quake shook Osaka, on Japan's main Honshu Island, around 8 a.m. local time, according to the U.S. Geological Survey (USGS). The Japan Meteorology Agency put the magnitude at 5.9. It rated the quake at "6 Lower" on its JMA Seismic Intensity scale, meaning the shaking would have been severe enough to make it difficult to remain standing.
A nine-year-old girl was killed after becoming trapped by a damaged wall in a swimming pool facility at her school in Takatsuki city, north of Osaka city. Two elderly men also died, including an 85-year-old man trapped by a damaged block wall in Yodogawa-ku, and an 80-year-old man who was crushed by a falling bookshelf at his home in Ibaraki.
Several roads suffered severe damage and water pipes burst.
(SD-Agencies)