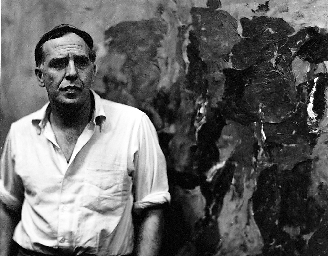 Artron Art Center will show documentary film "Philip Guston: A Life Lived" this weekend. Sign up at official WeChat account "ArtronArtCentre" to join the event.
The documentary traces the life of Guston (1913-1980), one of the leading abstract expressionists in the United States. Guston is one of the great luminaries of 20th-century art, whose commitment to producing work from genuine emotion and lived experience ensures its enduring impact. Briefly attending the Otis Art Institute in Los Angeles in 1930, he was otherwise completely self-taught.
Late in his life, Guston looked back over a career that originated in social realism during the 1930s, moved to the center of abstract expressionism, and culminated in a return to figuration. The documentary was filmed at his retrospective in San Francisco in 1980 and at his Woodstock studio where he was seen painting. The artist speaks candidly about his philosophy of painting and the psychological motivation for his work.
In the 1960s, New York became the center of the art world, overtaking Paris. Guston and his friends had convinced Europe that abstract expressionism was the way of the future. But in 1969 Guston broke with the abstract expressionist dogma to return to his figurative roots. His gallery and many fellow artists did not forgive him. He left New York City, moving his studio to Woodstock, and spent the next 10 years making the paintings he felt called to make.
Guston's paintings are being exhibited at Hauser & Wirth in Hong Kong until July 28.
Time: 2-3:30 p.m. (Artron members), 4-5:30 p.m. (public), June 24
Venue: Artron Art Center(SD News)