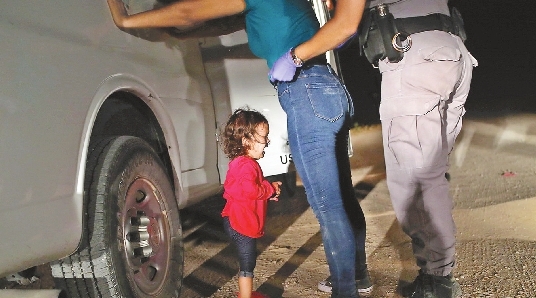 THE U.N. human rights chief Monday urged Washington to stop separating migrant children from their parents at the U.S. border, describing the policy as "unconscionable."
"The thought that any state would seek to deter parents by inflicting such abuse on children is unconscionable," Zeid Ra'ad Al Hussein said at a session of the U.N. Human Rights Council in Geneva.
The "zero-tolerance" border security policy implemented by U.S. President Donald Trump's administration has sparked global outrage.
On Sunday, Democratic lawmakers joined protesters outside immigration detention facilities in New Jersey and Texas for Father's Day demonstrations against the Trump administration's practice of separating children from their parents at the U.S.-Mexico border.
"This must not be who we are as a nation," said Representative Jerrold Nadler, one of seven members of Congress who met with five detainees inside a facility in Elizabeth, New Jersey, including three who said they had young relatives removed from their care after seeking asylum at the border.
The events came as news stories highlighting the family separations intensified political pressure on the White House.
U.S. officials said Friday that nearly 2,000 children were separated from adults at the border between mid-April and the end of May.  (SD-Agencies)