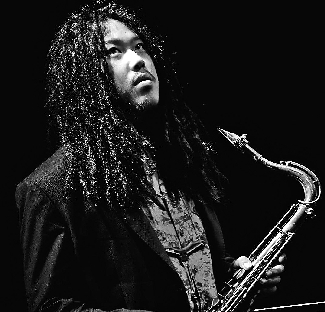 A Chinese band headed by saxophonist Li Gaoyang will stage two nights of jazz music this weekend.
A graduate of the Royal College of Music, Stockholm, Li is one of the top contemporary Chinese saxophonists. The Beijinger is also devoted to saxophone education and composes original music.
Calling Sonny Rollins his biggest influence on the saxophone so far, Li has received instruction from the maestro himself as well as from other masters such as Bob Cranshaw, Sammy Figueroa and Peter Erskine. He is a winner of the prestigious Chinese Music Awards. Starting his own band at 14, the present band consists of drummer Adam Nussbaum from the United States, Danish pianist Carl Winther, double bass player Hu Hao and guitarist Chen Hongwei apart from Li himself.
Li is a wonderful player skilled in tenor saxophone and soprano saxophone with rich experience of improvising, and together with his band, he played at many international events and jazz festivals, with his performance and music being considered as "the closest to the original jazz" by critics. Among his many accomplishments, Li is the first Chinese jazz artist to have an in-depth interview with the famous jazz media All About Jazz.
Time: 8 p.m., June 22-23
Tickets: 180-880 yuan
Venue: Nanshan Cultural and Sports Center, 2106 Nanshan Boulevard, Nanshan District (南山区南山大道2106号南山文体中心)
Metro: Line 1 to Taoyuan Station (桃园站), Exit B(SD News)