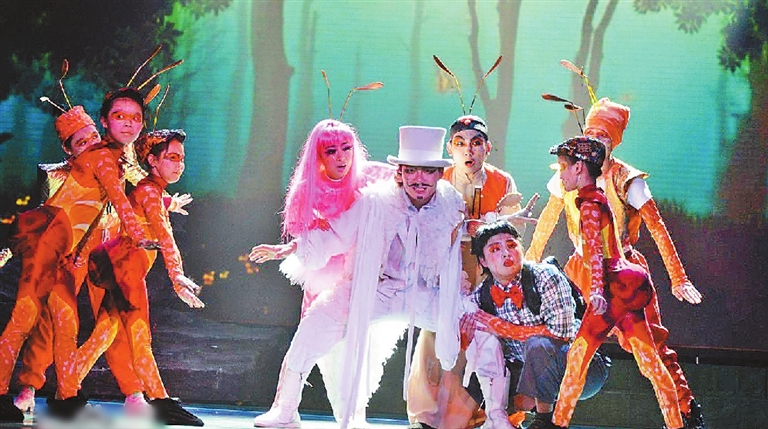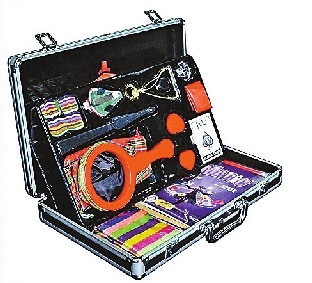 IN many people's eyes, magic is a form of entertainment on stage and screen. Most people have watched magic shows but have never personally experienced it. Shenzhen Jieli World Magic Ltd., located at F518 Idea Land in Bao'an District, brings magic into our daily life by designing and inventing magic-related cultural products.
"I chose this industry because I love magic. At the beginning, I invested all the money that I earned from my work and lost a lot. Thanks to my passion for magic, I didn't give up. At the very beginning, we only produced limited magic toys. At that time we were the first factory in China to make magic-related toys, though most people didn't understand it," said Zhong Zhigang, founder of Shenzhen Jieli World Magic Ltd.
"In 2004, David Copperfield had a tour performance in China. We knew it was a good opportunity so we brought our products together with the tour to all the cities. And it worked. We got a big order, which boosted my confidence as well," recalled Zhong.
The successful productization of magic toys led the company down a new path. In the following years, Jieli has infused magic into different experiences. Currently, the company consists of Jieli Culture, Jieli Magic, Jieli Troupe and Yimi Restaurant.
"We integrate the production, research and development, sales, culture industry and art troupe into one. We are dedicated to bringing magic to people's lives, to delivering fun and to making magic more accessible to people," said Zhong.
Zhong also explained that they play an active role at domestic and international cultural events including the China (Shenzhen) International Cultural Industries Fair (ICIF) and Shenzhen Creative December. The company joined this year's ICIF as one of the companies winning the excellent exhibition award.
This year is the seventh time that the company has attended the ICIF. "We exhibited the newest products of our Magic Master Series as well as some new props we made. What makes us different from others during the fair is that other enterprises showcased their products in a static way, while we interacted with visitors and showed them how to perform magic," said Zhong.
In addition, the company also invites renowned magicians from around the world to Shenzhen, and holds international magic events, forums, magic prop trading fairs and magic master shows.
Behind every success lies endless toil. The same is true for Jieli. The company has lived the impact brought by the Internet and lost its edge. Later, it explored a new path, opened 60 direct-sale stores targeting big tourist attractions and made a turn around, creating new space for magic lovers and bringing fun to the average consumer at the same time.
(Chen Xiaochun)