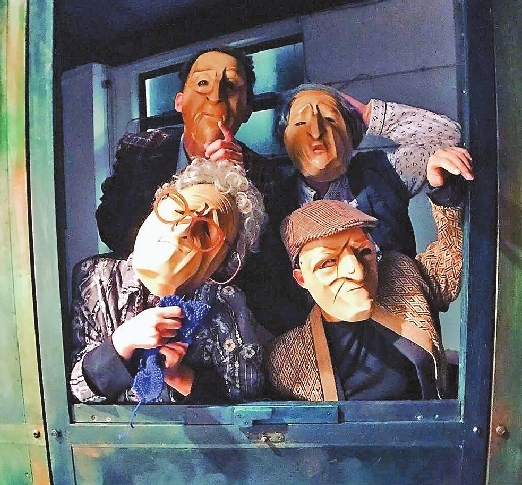 Hong Kong drama troupe Theater de la Feuille will present heartfelt nonverbal mask production "Papa" on June 22-23, giving a poignant voice to often-overlooked seniors.
Directed by choreographer and physical theater instructor Ata Wong Chun-tat, "Papa" is adapted from Spanish cartoonist Paco Roca's graphic novel "Arrugas." In the original novel, Roca provides an in-depth look at assisted living for seniors through the eyes of the protagonist, a prideful banker whom his son reluctantly places in a retirement home, once it becomes clear that the father has Alzheimer's.
Last year, Wong brought his physical theater drama "L'Orphelin 2.0" to Shenzhen. He said he has studied the making and use of leather masks under Italian mask-making master Stefano Perocco di Meduna at L'academie Albatros. "Papa" also uses the body as a form of narration. "Masked performances, which solely rely on body language, reflect the extremes of performance and the extremes of the human condition," he said.
Time: 8 p.m., June 22-23
Tickets: 99-299 yuan
Venue: Nanshan Cultural and Sports Center, 2106 Nanshan Boulevard, Nanshan District (南山区南山大道2106号南山文体中心)
Metro: Line 1 to Taoyuan Station (桃园站), Exit B
(SD News)