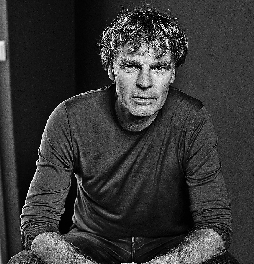 Stephen Spence
British architect Stephen Spence will give a lecture titled "Architecture and the City" on Thursday. Spence is a partner at Rogers Stirk Harbour + Partners. He joined the practice (then Richard Rogers Partnership) in 1987, working on a larger number of projects internationally, in all stages from masterplanning, competitions, detail design and site phase. He taught in Architectural Association and as design advisor for a number of architectural design panels, including as a RIBA competition advisor and the CABE Design Review Panel.
Time: 7-8:30 p.m., June 28
Winy Maas
Dutch architect, landscape architect, professor and urbanist Winy Maas will give a lecture titled "What's Next."
Maas set up MVRDV, which produces designs and supports the study of the fields of architecture, urban studies and landscape design, in 1993 with Jacob van Rijs and Nathalie de Vries. Early works such as the TV center Villa VPRO and the housing estate for elderly WoZoCo, both in the Netherlands, have brought him international acclaim and established MVRDV's leading role in international architecture.
Today, the studio is actively involved in numerous projects in various parts of the world. MVRDV designed the Dutch pavilion for Expo 2000 in Hanover, the Logrono Eco-City in Spain, the Gyre building in Tokyo and many others.
Maas is currently a visiting professor of architectural design at the Massachusetts Institute of Technology and is a professor in architecture and urban design at the Faculty of Architecture at Delft University of Technology. Before this he was a professor at Berlage Institute, Ohio State and Yale University.
He is member of the research board of Berlage Institute Rotterdam, president of the spatial quality board of Rotterdam and supervisor of the Bjorvika urban development in Oslo. He is professor at the Why Factory, a research institute for the future city he founded in 2008 which is part of the Faculty of Architecture of the Delft University of Technology.
Time: 7-8 p.m., June 29
Venue: Room 101, Qianhai Shenzhen-Hong Kong E-Hub, Qianwan Road 1, Qianhai (前海前湾一路前海深港青年梦工场101报告厅)
Metro: Line 1, Liyumen Station (鲤鱼门站), Exit A and then take a taxi(SD News)