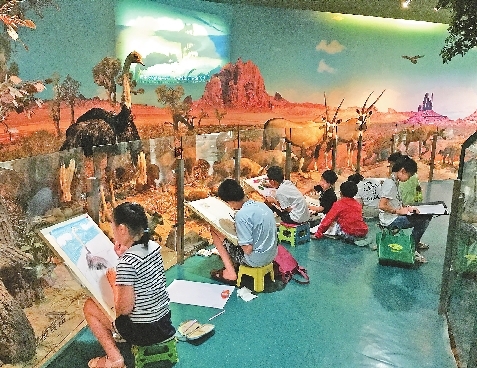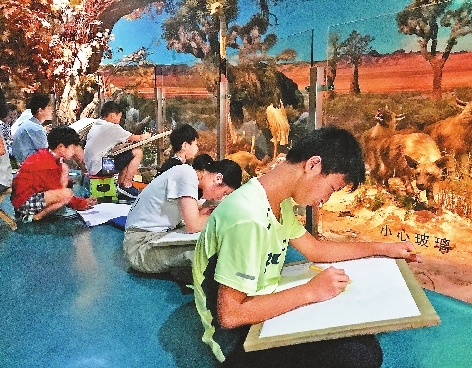 十名学生荣获环球自然日科普绘画赛深圳赛区一等奖
Cao Zhen
caozhen0806@126.com
Ten Shenzhen students who won the regional Global Natural History Day: Youth Nature and Science Painting Contest on Monday will compete at the world finals in July.
The regional contest, held on June 18 at Shenzhen Museum's two wildlife animal specimen halls, required children aged between 4 to 18 to create a painting within two and a half hours with provided specimens as subjects. Donated by U.S. philanthropist Kenneth Eugene Behring, the specimens of animals include ostriches, cheetahs, African bush elephants and polar bears.
According to the museum staff, before the June 18 contest, they received 193 entries from local schools and painting training organizations.
Hosted by the Behring Global Educational Foundation, Global Natural History Day is an international educational program designed to inspire interest in natural sciences. In addition to the painting contest, the event also includes a nature knowledge contest, which requires students to present scientific research by doing experiments and making presentation models or posters.
The 10 winners of the painting contest will join hands with 19 winning teams of the nature knowledge contest to represent Shenzhen in competing against 500 teams from around the world at the global final in Wuhan in Hubei Province from July 20 to 24.