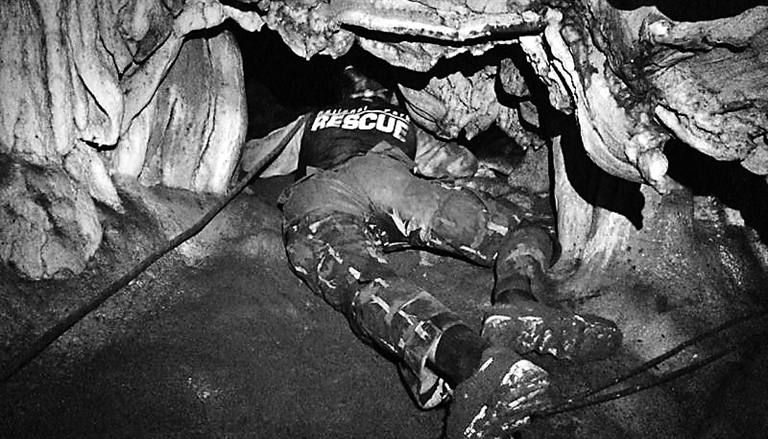 RESCUERS struggled to drain a flooded cave in Thailand yesterday where 12 children and their soccer coach have been trapped for days, as monks chanted prayers for the boys.
The young soccer team, aged between 11 and 16, have been stuck in the Tham Luang cave in northern Thailand since Saturday night after monsoon rains blocked the main entrance.
Hundreds of rescue workers worked overnight to install high-pressure water pumps to reduce flooding in the cave, but it was a losing battle as rains continued to fall in the area near the Laos and Myanmar borders in northern Chiang Rai province.
Conditions in the cave also proved tough for the 200 rescuers dispatched into the tunnels to find the boys.
"The water inside the cave is very murky, and there's not much oxygen," Narongsak said.
Around 1,000 people have been mobilized for the rescue efforts, including air and ground teams and divers. The army also dispatched special operation troops to aid the rescue. (SD-Agencies)