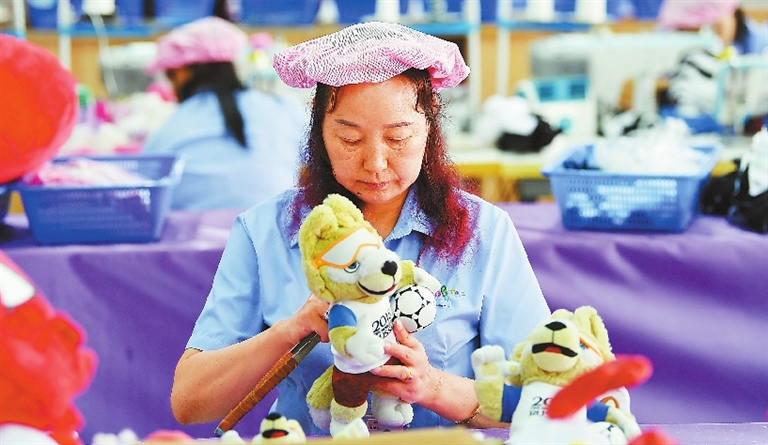 THE manufacturing sector showed slower growth in the second quarter of the year, a private survey showed yesterday, following two years of solid growth.
Manufacturers are starting to show signs of weakness, according to the quarterly survey of thousands of Chinese firms by China Beige Book International (CBB), with companies reporting the lowest growth in new export orders since late 2016 in the second quarter of the year.
"Manufacturing's challenge is not now, it's next year. Export orders slipped," CBB said.
If the trend persists for exporters, that will be bad news, as there are also signs that growth in the domestic economy is moderating, CBB said.
China's investment and retail sales all grew less than expected in May, suggesting further weakness ahead if China perseveres with crackdowns on pollution, local government spending and off-balance sheet "shadow" financing.
CBB's survey did show some bright spots for the economy, however. The retail sector, which had been called out for weak performance by CBB in recent quarters, posted growth in revenue, profits and investment in the second quarter.
CBB said that while China's credit tightening and deleveraging campaign has helped control the riskiest forms of lending, Chinese firms borrowed the most in five years and interest rates were lower than a year ago.
China surprised markets earlier this month when it did not follow a rate hike by the U.S. Federal Reserve, sparking concern regulators were worried about the health of the economy, and Sunday the central bank cut the amount of cash some banks must hold as reserves.(SD-Agencies)