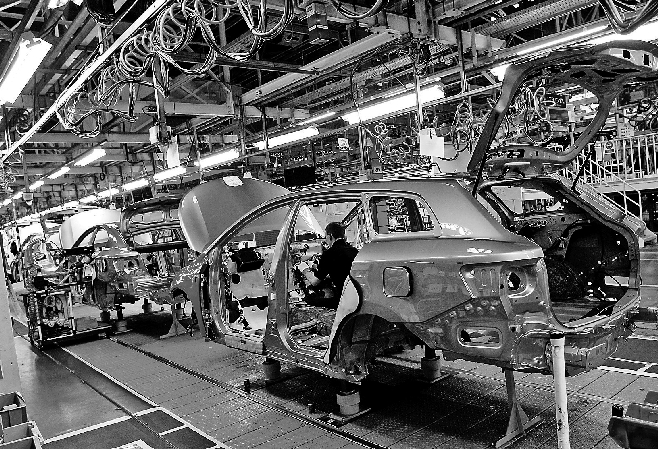 BRITAIN is committed to promoting free and open trade, and hopes to seize the unlimited opportunities brought by China's "Belt and Road" initiative, British Chancellor of the Exchequer Philip Hammond wrote in Chinese magazine Caixin yesterday.
Hammond is visiting Beijing this week, the latest installment in long-running economic talks between the two nations, which have taken on new importance for Britain as it looks to re-invent itself as a global trading nation after leaving the European Union in 2019.
His trip also comes against the backdrop of increasingly fraught trade relations between China and the United States.
China has been looking for support from European countries to seek common ground against the United States, which is also locked in a separate trade dispute with the European Union.
Writing in Caixin, Hammond signalled what he called "globalized Britain's" support for free trade.
"During this visit to China, I will meet with Chinese leaders in order to clearly convey a message to the outside world — as a firm supporter of trade liberalization and a free market, the United Kingdom is China's long-term trusted partner," Hammond said.
"Britain is committed to promoting free and open trade, and as Britain and its European cooperation partners form a new relationship, we will deepen our relations with other regions around the world," he wrote, in the Chinese language article.
Hammond last visited China in December, when both countries vowed to continue and strengthen cooperation on a wide range of economic, financial and trade issues, including speeding the introduction of a London-Shanghai stock connect program.
Hammond wrote that there was "enormous development space" for cooperation in financial services between the two countries, and that Britain wanted to encourage two-way trade and investment.
The finance minister was also a high profile attendee at last year's Beijing summit on President Xi Jinping's landmark Belt and Road infrastructure program to build a new Silk Road. (SD-Agencies)