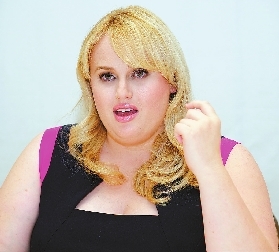 HOLLYWOOD actress Rebel Wilson was ordered to return almost US$3.1 million with interest to an Australian publisher Wednesday after a defamation payout was slashed on appeal.
The "Pitch Perfect" star was awarded A$4.5 million (US$3.3 million) in damages against Bauer Media last September over articles claiming she lied about her age and background to further her career.
It was the largest defamation win in Australian legal history and Bauer appealed, arguing the size of the settlement set a dangerous precedent and there were errors of law in the judgement.
The Victorian Court of Appeal agreed and cut the payout to just A$600,000 earlier this month in a decision the actress called "absolutely flippant."
Bauer had already handed over the money and the court of appeal Wednesday ordered Wilson to repay nearly A$4.2 million, including costs and more than A$60,000 in interest.
The star did not dispute that the money needed to be returned, but argued the interest should be charged at the prevailing Reserve Bank cash rate of 1.5 percent, rather than the 2 percent sought by Bauer.
The appeal court disagreed and ordered interest be paid at the higher rate. (SD-Agencies)