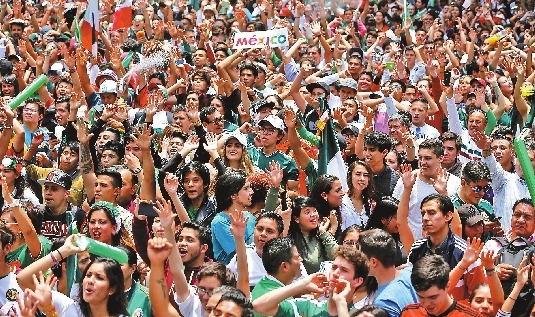 ALL of Mexico breathed a sigh of relief Wednesday as El Tri dramatically advanced to the Round of 16 at the 2018 FIFA World Cup in spite of a 3-0 loss to Sweden in their final group stage game.
A rare scenario had left open the possibility that Mexico could be eliminated in spite of winning two of its three games, a fate very rarely suffered by anybody in World Cup history.
At the last six World Cups, Mexico was eliminated in the fourth game, generating something of a national obsession about finally making it to the fifth – the quarterfinals – in Russia. Instead, Mexico was nearly eliminated in its third game, a stunning turn of events after the side won its first two games. Nonetheless, the side survived to face Brazil on Monday.
Second-half goals came from Ludwig Augustinsson, an Andreas Granqvist penalty and an Edson Alvarez own goal.
While Mexico survived Wednesday's chaos, the damage is nevertheless considerable. It has now been cast into the tougher half of the bracket and will have to beat the record five-time World Cup winning Brazilians in the next round. Mexico only needed a draw to win its group and position itself well for that dreaded fourth game.
El Tri, once so desperately unlucky, and possibly cursed in its string of Round of 16 eliminations, was cruising with its golden generation.
(SD-Agencies)