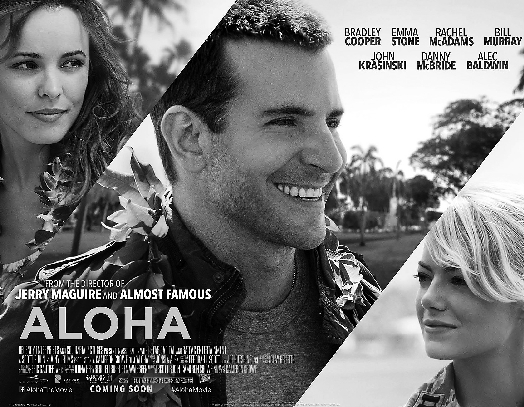 National Geographic
————————————
8 a.m. Car SOS S3: EP3: Stirling Moss Sprite Special
10:00 My Music Brain
11:00 Innovation Nation S3: EP3: Shark Repellant
11:30 Innovation Nation S3: EP4: Stone Balance Art
1 p.m. Challenger Disaster: Lost Tapes
2:00 Yukon River Run: EP1: Profit or Peril
3:00 Yukon Gold S3: EP10: Final Push
4:00 Wicked Tuna S7: EP8: Ride the Lightning
5:00 Air Crash Investigation S4: EP8: Inbound
6:00 Innovation Nation S3
7:00 The Known Universe S3: EP1: Surviving Outer Space
10:00 Wicked Tuna S7: EP9: Fishin' Friction
11:00 Air Crash Investigation S17: EP2: Blown Away
 HBO
—————
7:40 a.m. The Naked Gun: From the Files of Police Squad!
9:05 Almost Christmas
10:55 Our Kind of Traitor
12:40 p.m. Tropic Thunder
2:35 Ocean's 12
4:40 Mystery Men
6:40 Star Wars: Return of the Jedi
9:00 Fist Fight
10:25 Shutter
11:50 Aloha
 TVB Pearl
———————
9 a.m. The Cat in the Hat Knows a Lot About That
9:30 The Skinner Boys
12 p.m. CGTN Global Watch
4:00 Sesame Street
4:30 The Cat in the Hat Knows a Lot About That
5:00 The Skinner Boys
5:30 Animal Atlas
6:05 Pearl Magazine
6:35 America's Funniest Home Videos
7:00 News Report
7:25 Today in History
8:30 Cesar Millan's Dog Nation
9:30 Today in History
9:35 Pearl Spectacular: Wild Mexico
10:40 The Flash
 CCTV 5
——————
10 p.m. 2018 FIFA World Cup: Sweden vs. Switzerland
2 a.m. 2018 FIFA World Cup: Colombia vs. England
Aloha 11:50 p.m. on HBO
A celebrated military contractor (Bradley Cooper) returns to the site of his greatest career triumphs, Honolulu, Hawaii, and reconnects with a long-ago love (Rachel McAdams) while unexpectedly falling for the hard-charging Air Force watchdog (Emma Stone) assigned to him.