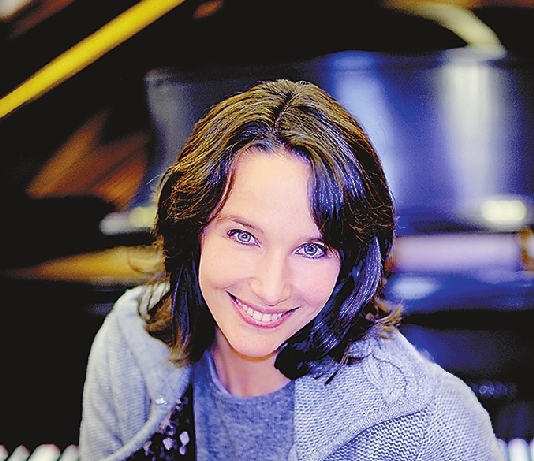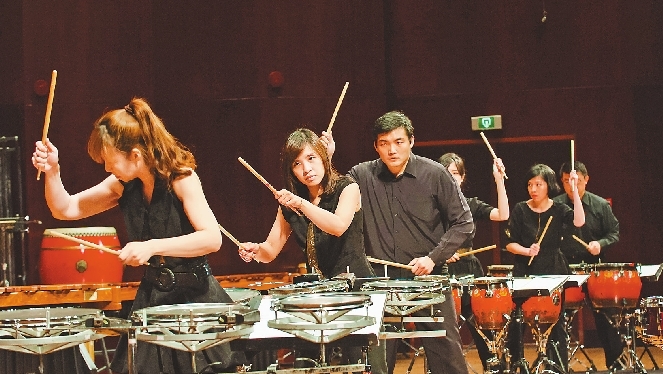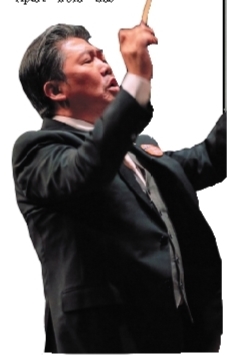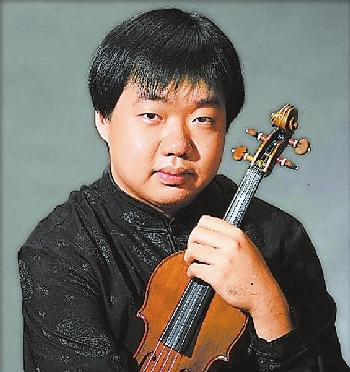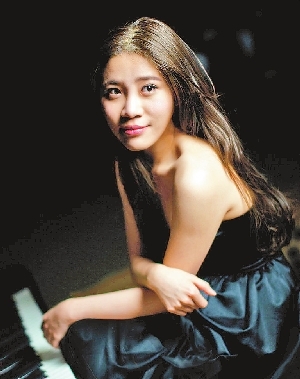 Debra Li
debra_lidan@163.com
ENTERING his third year with Shenzhen Symphony Orchestra (SZSO), director Lin Daye has honored his promise to bring more influential guest musicians and attract bigger audiences to their concerts.
The opening concert of the new music season, scheduled for Sept. 7, follows the contemporary trend in classical music by bringing Puccini's "Turandot" in concert to local audiences. Chinese folk song "Jasmine Flower" became widely known to Western audiences thanks to Puccini, who quoted the melody in his "Turandot."
Then, on Sept. 27, Daniele Gatti, chief conductor of the Royal Concertgebouw Orchestra, Amsterdam and one of three top conductors of the younger generation, will lead SZSO to perform works by Brahms.
The 56-year-old Italian conductor has helped restore the Royal Philharmonic Orchestra's status on par to the other main London orchestras, led Orchestre National de France and served as chief conductor of the Zurich Opera before being appointed to the Royal Concertgebouw Orchestra post in 2016. This will be the first time that Gatti conducts a Chinese orchestra. He will present Brahms' "Double Concerto in A Minor" in collaboration with violinist Ning Feng and cellist Nie Jiapeng.
Based in Berlin and enjoying a global career, 36-year-old Ning is hailed as an artist of great lyricism and emotional transparency, displaying tremendous bravura and awe-inspiring technical accomplishment.
Born in Chengdu, the violinist studied at the Sichuan Conservatory of Music, the Hanns Eisler School of Music (Berlin) with Antje Weithaas and the Royal Academy of Music (London) with Hu Kun, where he was the first student ever to be awarded a full score for his final recital. The recipient of prizes at the Hanover International, Queen Elisabeth and Yehudi Menuhin International violin competitions, Ning won the first prize at the International Paganini Competition in 2006. He plays a 1721 Stradivari violin, known as the "MacMillan." Nie, born in 1989 in Shenzhen, is a young talented cellist educated at the Hamburg Conservatory.
Apart from this concert, Ning will also perform at the closing concert of the season Paganini's "Violin Concerto No. 1," a very challenging piece that fully displays Paganini's technical wizardry.
On the night of Oct. 26, French classical pianist Helene Grimaud will debut in town and collaborate with SZSO to perform Beethoven's "Piano Concerto No. 4 in G Major," a reserved piece in her repertoire.
Andreas Ottensamer, one of the most sought-after musicians today, will perform "Clarinet Concerto No. 1 in F Minor" by Carl Maria von Weber for fans Nov. 9. At 29, the Austrian musician born into a long line of musicians is the principal clarinetist of the Berlin Philharmonic.
Also appearing in SZSO's new season will be guest conductors Yu Long, Taijiro Iimori, Tan Dun, Lyu Jia, and woman conductor Zhang Xian, among others. Featured soloists include violinists Clara-Jumi Kang, Yang Tianwa, Chen Xi and Eldbjorg Hemsing, cellist Qin Liwei, pianists Zuo Zhang, Zhang Lu, harpist Xavier de Maistre, percussionist Zhu Zongqing, Met Opera singer Tian Haojiang, and ballerina Qiu Siting. Cellist Qin and violinist Ning have signed on as designated guest performers and will work closely with the orchestra during the new season.
In the new music season, SZSO has arranged for more varieties of music to expand new horizons for fans and added concertos featuring drum, harp, viola, horn, flute and clarinet solos. "Our regular music season is our unchanged commitment to Shenzhen citizens," said Nie Bing, president of SZSO.
With a widening repertoire and better-quality performances, the seat occupancy rate of SZSO concerts has increased by 140 percent in 2017 over the previous year.
As usual, SZSO will also perform 100 free concerts on campuses and for other occasions. Students, soldiers, the disabled and senior citizens above 60 all enjoy a 50 percent discount on the tickets, starting at 50 yuan.
Schedule as of Dec. 31 7:30 p.m., Sept. 7: "Turandot" in concert
8 p.m., Sept. 14: "A Summer's Midday Dream"
8 p.m., Sept. 27:
Daniele Gatti's night with Brahms
8 p.m., Oct. 5: Fantasy (Mozart and Berlioz)
8 p.m., Oct. 26: Opening concert of Shenzhen Piano Music Festival
8 p.m., Nov. 2:
A night with Zhu Zongqing Percussion Band
8 p.m., Nov. 9: In memory of Debussy
(Andreas Ottensamer performing Weber "Clarinet Concerto No. 1 in F Minor")
8 p.m., Nov. 23: "Petrushka" by Igor Stravinsky
8 p.m., Nov. 30: Mozart vs. Ravel
8 p.m., Dec. 21: Shenzhen Symphony Orchestra and BBC National Orchestra of Wales in concert
7:30, 10:30 p.m., Dec. 31:
2019 New Year's Concert
(All concerts will be held at Shenzhen Concert Hall. Tickets will range between 50 to 880 yuan, except for New Year's Concert and concerts co-performed by BBC National Orchestra of Wales and Macao Orchestra.)