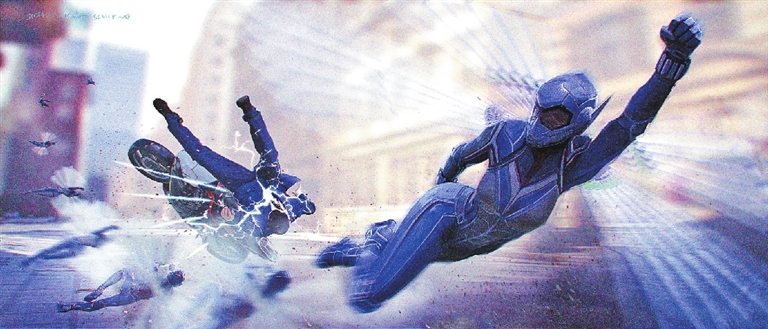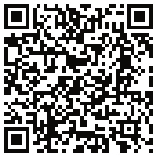 Helmed by returning director Peyton Reed, this is a fun-sized sequel to "Ant-Man."
Trying to slip these little insect characters into a world dominated by the likes of Thor, Thanos, Iron Man, Hulk, Drax and others was always a long-shot* challenge, so it was a smart move to push a sense of humor to the forefront in this series.
It's refreshing to feel that San Francisco hasn't yet come to Thanos' attention. All that really matters for good-natured goofball* Scott Lang (Paul Rudd) is to serve out the remaining three days of his house arrest without lapsing back* into his superhero guise. Given all the hubbub* in the household, you can bet it won't be easy.
Scott is under strict orders not to re-enter the Quantum Realm, but this is like telling Eve not to eat the apple — especially since the Realm's pioneer explorer, Dr. Hank Pym (Michael Douglas), believes his beloved ex-wife, Janet (Michelle Pfeiffer), the original Wasp, remains in limbo* there, and Hank and Janet's daughter, Hope (Evangeline Lilly), is also a quantum physicist keen on helping out.
Not only can the lead characters become very tiny and nearly invisible, now they can get really large on a whim* as well.
So is Dr. Pym's top-secret lab headquarters. Possessing this building becomes the prime* concern of bad guy Sonny (Walton Goggins), and the sight of the building repeatedly being reduced from the size of a city block to that of a suitcase that can be stolen and carried around provides a droll* kick.
Rudd does more than anyone to set the mood by walking a tonal balance beam* with a seriousness shot through with* an edge of goofy insubordination*.
Given that there's really nothing that the filmmakers could have done to disguise the truth of the matter, which is that Ant-Man really is a pipsqueak* compared to the A-cast of Marvel superheroes, Marvel has done a pretty good job with its B team. After the heavy lifting involved in the studio's most recent blockbusters "Black Panther" and "Avengers: Infinity War," this one lays out a welcome picnic.