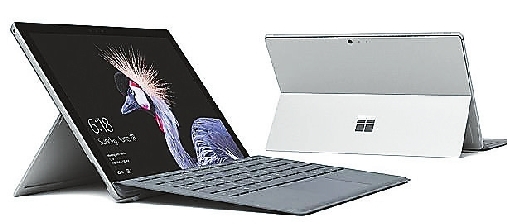 Microsoft is developing a Surface tablet that can fold up to fit in a pocket.
The secretive project is named "Andromeda." Although it is still under development, it is believed to have a wraparound display that bridges the gap of the hinge when it's fully opened.
Prototype devices include styluses* and notepad-like apps to capture notes.
Microsoft hopes the device could help make up for its attempts to create a mobile phone.
"It will blur the lines between mobile and stationary computing," reads one internal document describing the device.
It is believed the first devices could be released this year, and the firm plans to license the design to other manufacturers as well.
Internal documents earlier this month reveal that the tech giant may be prepping* three devices, as suggested by the secretive code-named "Andromeda," "Carmel" and "Libra."
Microsoft has filed patents for a pocketable, dual-screen, handheld device in the past, which many believe could be Andromeda. It was reported that Microsoft may want Andromeda to serve as a personal computer and that it could take the shape of a Surface Phone.
Libra is likely the low-cost Surface tablet that's been speculated to be in the works.
Surface tablet will likely feature a 10-inch screen, USB-C charging, Intel processors and Windows 10 Pro.
Meanwhile, Carmel is believed to be the successor to the latest Surface Pro, which was just released last month. It'll likely feature new processors from Intel, as the chip giant is believed to be developing new hardware under the code names "Whiskey Lake" and "Amber Lake."
Microsoft is also expected to release a new version of the HoloLens, perhaps in 2019, which is being referred to internally as "Sydney." It's expected to be released at a cheaper price point than the current HoloLens headset, as well as lighter and with a more user-friendly design.
(SD-Agencies)