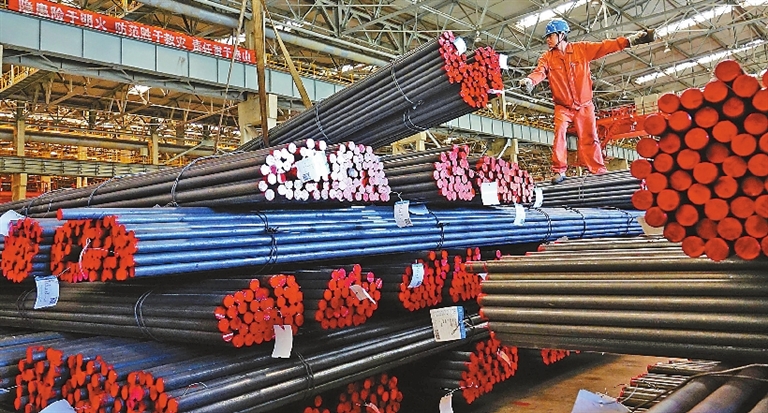 THE government will cut coal consumption, boost electric vehicle sales and shut more outdated steel and coke capacity in the coming three years, the State Council said in a long-awaited 2018 to 2020 pollution action plan published late Tuesday.
China is in the fifth year of a "war on pollution" aimed at reversing the damage done to the country's environment.
The new 2018 to 2020 action plan, released on the country's official government website, will expand the fight to 82 cities across China, and confirmed that the major coal-producing provinces of Shanxi and Shaanxi have been added to the list of "key" pollution control regions.
The new plan will also cover the heavily industrialized province of Henan in Central China, as well as the Yangtze River Delta, which includes the provinces of Anhui, Zhejiang, Jiangsu and the region around Shanghai.
The document said the regions of Beijing, Tianjin, Hebei, Shandong and Henan will be required to cut coal consumption by 10 percent over the 2016 to 2020 period, while the Yangtze Delta Region will have to cut coal use by 5 percent over the period.
It also said no new capacity for steel, coke and primary aluminum production will be allowed in the regions through to 2020, the State Council said. It will cap steel capacity in Hebei, the country's largest steelmaking province, at 200 million tons by 2020, down from 286 million tons in 2013.
China will also take more action to tackle small-scale "scattered" pollution sources.
To meet its smog targets in northern China last year, the government curbed traffic and coal use, and also imposed restrictions on industries like steel, aluminum and cement throughout 28 northern cities from October 2017 to March this year.
The State Council said special anti-smog measures would still be introduced over autumn and winter, but each of the 82 cities would now draw up its own plan. It also said it would raise gas storage capacity to ensure supplies were sufficient during winter.
The State Council also set an annual production and sales target for new energy vehicles at around 2 million vehicles a year by 2020 in order to reduce road emissions.(SD-Agencies)