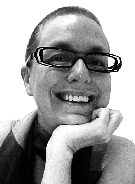 Shenzhen-based U.S. artist and anthropologist Mary Ann O'Donnell will give a lecture titled "Shenzhen Memories: How to Talk With Disappeared History" at Nanshan Library on Sunday. Entry is free and no sign-up is necessary.
O'Donnell creates and contributes to projects that reconfigure and repurpose shared spaces, where our worlds mingle and collide, sometimes collapse, and often implode.
Ongoing projects include her blog "Shenzhen Noted," focusing on urban change, and the Handshake 302 Art Space in urban village Baishizhou.
In January 2017, the University of Chicago Press published "Learning From Shenzhen," which she co-edited with Winnie Wong and Jonathan Bach.
O'Donnell is currently co-director of the Handshake 302 Art Space in Baishizhou in Nanshan District and director of public programs at the P+V Gallery in Dalang in Longhua District.
Time: 2:30 p.m., July 8
Venue: 4/F, Nanshan Library, 2106 Nanshan Boulevard, Nanshan District (南山区南山大道2106号南山图书馆四楼)
Metro: Line 1 to Taoyuan Station (桃园站), Exit B
(SD News)