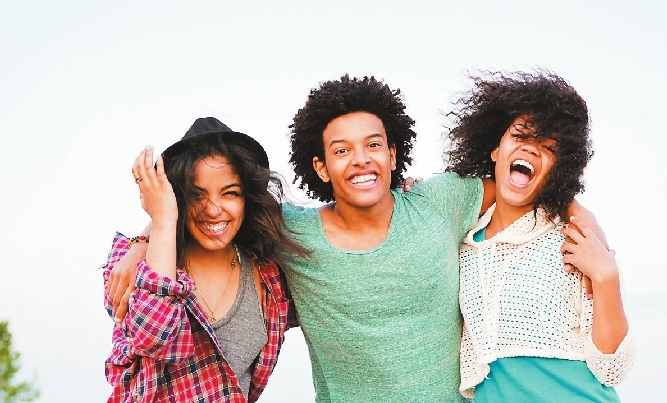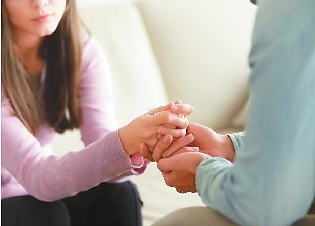 YOU might think you're fairly intelligent, but are you emotionally intelligent?
It's our emotional intelligence that gives us the ability to read our instinctive feelings and those of others. It also allows us to understand and label emotions as well as express and regulate them, according to Yale University's Marc Brackett.
Most of us would probably like to think that we can do all of the above. We spot and understand emotions in ourselves and others and label them accurately in order to guide our thoughts and actions.
But many of us tend to overestimate our own emotional intelligence, according to Brackett, a professor in the Child Study Center at Yale and founding director of the Yale Center for Emotional Intelligence.
That's important because experts say the ability to read, understand and respond to emotions in ourselves and other people is a crucial factor in predicting our health, happiness and personal and professional success.
So maybe we all need to take a breath and invest a little more time in schooling ourselves on what it means to be emotionally intelligent.
Emotional intelligence is being smart about your feelings. It's how to use your emotions to inform your thinking and use your thinking to inform your emotions," said Robin Stern, associate director for the Yale Center for Emotional Intelligence.
It's having an awareness of how your emotions drive your decisions and behaviors so you can effectively engage with and influence others, said Sara Canaday, a leadership speaker and author. Individuals who are emotionally intelligent tend to be empathetic, can look at situations from an alternative point of view, are considered open-minded, bounce back from challenges and pursue their goals despite any obstacles they might face, according to Canaday.
"Some people think of emotional intelligence as a soft skill or the ability or the tendency to be nice. It's really about understanding what is going on for you in the moment so that you can make conscious choices about how you want to use your emotions and how you want to manage yourself and how you want to be seen in the world," Stern said.
"People with more emotional intelligence are healthier, happier and more effective," Brackett said.
Canaday further suggests that emotional intelligence is a better predictor of career success than an impressive resume or a high IQ score.
"We might be hired for technical talents, but we are often fired because we lack emotional intelligence," Canaday said.
"It is how well you can collaborate, how well you engage with others and influence. It's the stories you can tell, the way you can bring data to life in a way that connects with others. Those are the things that are going to set you apart."
So maybe you want to improve your emotional intelligence. How do you do that?
From the earliest ages, children should be taught how to recognize their emotions, understand what those emotions mean and label them accurately in order to to express and manage themselves, Stern suggests.
For adults who did not receive a solid education on emotional intelligence, improving will require some hard work. Canaday suggests creating an action plan including specific goals. "Pick one or two areas where you want to grow, and get some advice on how to start to embody whatever factor of emotional intelligence you are trying to develop."
If you are trying to gain better control of your anger, for example, you might find a healthy outlet for it — whether it be yoga, meditation or boxing.
Canaday also suggests seeking out perspectives from those who may not agree with you. "Be intentional about that. Take active steps to do that. If you constantly surround yourself with people who believe just like you do, then you are hearing the same conversations, and you are not growing, and you are not learning to be open to perspectives."
Brackett advises seeking out strategies that are effective for managing emotions. Practice them and then evaluate how those strategies are working for you. It's important to "spend time reflecting on and thinking about your influence and how people respond to your emotions, be more self- and socially aware about your presence."
Stern suggests prolonging the time between when you are triggered by something and when you respond. Pause, slow down and take a deep breath. Imagine what your best self looks like. Taking the time to pause and think about what your best self would do in each situation may help you avoid letting your emotions control you.
(SD-Agencies)