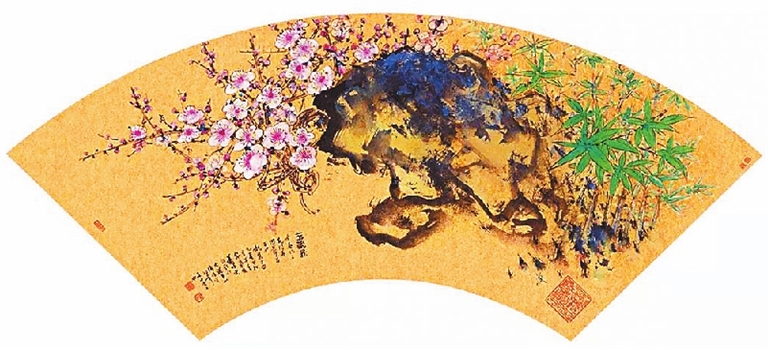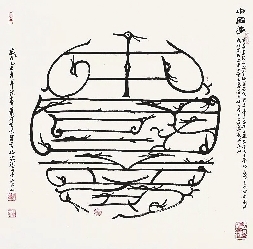 Cao Zhen
caozhen0806@126.com
More than 200 paintings, calligraphic works and sculptures created by Hong Kong artist Siu Fai-wing are on display at Guan Shanyue Art Museum.
Siu's paintings were exhibited at the National Fine Arts Exhibitions from 1984 to 2014. In addition to his bird-and-flower subjects, he also depicts China's economic and social development as an expression of his patriotism.
His painting "Belt and Road, Birds Twitter and Flowers Blossom," featuring various species of graceful birds and flowers, shows a flourishing scene of prosperity and conveys the open, inclusive, connected and cooperative characteristics of the Belt and Road Initiative proposed by China. His "Hong Kong Night With a Bright Moon" and "Pearl of the Orient" paintings, featuring urban Hong Kong landscapes, express the artist's glorification of the rise of China.
At the exhibition, visitors will not only admire Siu's traditional calligraphy in forms of semi-cursive, cursive, seal, clerical and regular script styles, but also the bird-worm seal script and oracle bone script styles.
Bird-worm seal script is a type of ancient seal script that originated in China and is often seen on bronze and iron antiques and weapons. In this style, some parts of characters are written with a bird-like or worm-like resemblance. Oracle bone script, often written on animal bones or turtle underbellies, is pictographic and was the commonly used form of Chinese characters in the late second millennium B.C.
Dates: Until July 15
Venue: Guan Shanyue Art Museum, 6026 Hongli Road, Futian District (福田区红荔路6026号关山月美术馆)
Metro: Line 3 or 4 to Children's Palace Station (少年宫站), Exit B