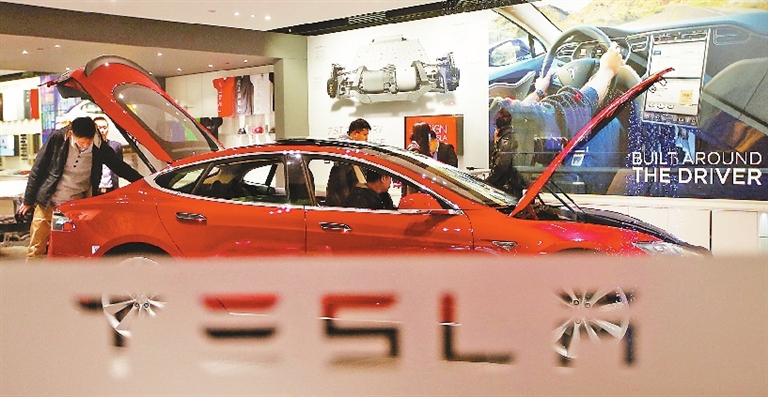 TESLA Inc. has raised prices on its Model X and S cars by more than US$20,000 in China, automotive news website Electrek reported, making it one of the first U.S. carmakers to hike prices in the wake of rising trade tensions.
Tesla has been banking heavily on China, the world's largest automotive market, to boost sales of its electric cars and has plans to build a factory in the country.
In May, the company slashed up to US$14,000 off its Model X in China after the government said it planned to reduce import duties to 15 percent from 25 percent for most vehicles from July 1.
Prices of the Model S and Model X have been increased by roughly 20 percent, or up to 250,000 yuan (US$37,600), depending on the version, Electrek reported.
A basic Model S sedan now costs about 849,900 yuan up from 710,579 in May, while a Model X sport-utility vehicle costs about 927,200 yuan now, versus 775,579 yuan in May, according to the carmaker's website.
China contributed about 17 percent to Tesla's total revenue in 2017 and the electric car maker ships an estimated 15,000 cars a year to the country.
"Raising prices is going to hurt sales, but money-losing Tesla has to raise prices because they can't afford to fully absorb to the higher costs of tariffs," CFRA research analyst Efraim Levy said.
"Considering they claim to be capacity constrained, they should be able to shift sales elsewhere."
Tesla has been grappling to reverse production shortfalls for its cheaper Model 3 electric sedans, confronting reports of crashes involving its vehicles and facing increased skepticism over its finances.
Other automakers could follow Tesla in raising prices, Levy said.(SD-Agencies)