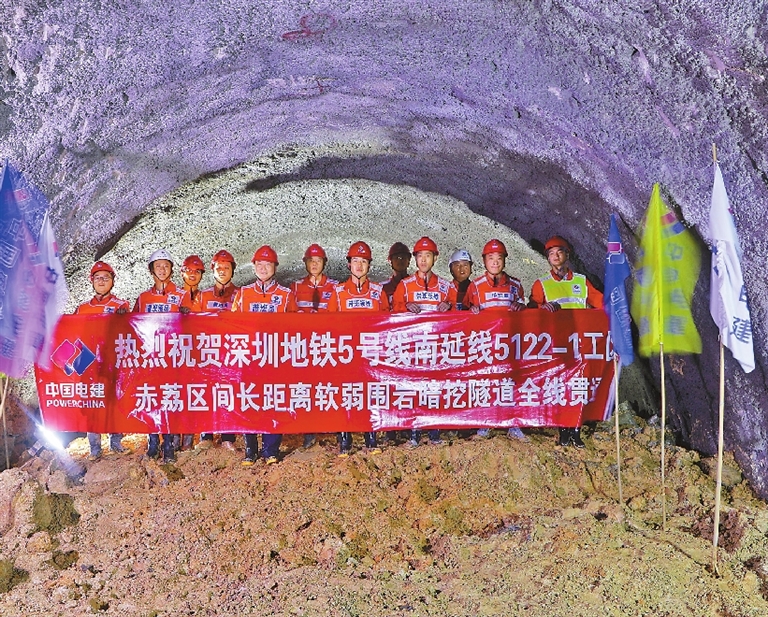 Richard Han
ximhan@126.com
THE main structure of Yitian Metro train depot, the largest double-level underground parking place for Metro trains in China, was completed recently.
The depot will be used for parking and maintenance of Metro Line 10 trains.
Equivalent to five times the capacity of standard Metro stations, the 555-meter-long and 50.5-meter-wide depot can accommodate 16 Metro trains.
The surface of the depot will be restored as part of the Furong Greenway, which is located between the north of Guangzhou-Shenzhen Expressway and Furong Road in Futian District.
Metro Line 10 starts from Futian Checkpoint and ends at Xinnan Station in Longgang District. It is connected with the depot through a rail link to the west of Futian Checkpoint Station. At present, 88 percent of the Metro Line 10 tunnel project has been completed, and the line is scheduled to open in 2020.
The 29-km line has 24 stations and will solve commuting problems between Longgang and downtown Shenzhen, along with relieving congestion at Meilin Checkpoint.
In another development, the tunnel project for the extension of Metro Line 5 has been completed 52 days ahead of schedule.
The southern extension of Metro Line 5 starts from Chiwan Station in Nanshan District and ends at Guiwan Station in Qianhai. The 7.65-km line has seven stations including three interchange stations with Lines 2, 9 and 15.
It is expected to open at the end of 2019.