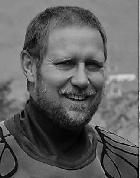 THE Australian doctor Richard Harris, who was the last man out of the Thai cave, is mourning the death of his father, after being informed of his death shortly after the daring rescue mission wrapped up last night.
Dr Harris was the man tasked with giving the medical all-clear for each evacuation, and decided what order the boys would leave the cave in.
He was part of a team of 20 Australians involved in the Thai-led rescue effort, and has been described as an integral part of the rescue.
But speaking to Prime Minister Malcolm Turnbull via FaceTime, Harris said the "big heroes" were the 12 children themselves, and the Thai Navy SEAL divers who looked after them in the cave.
"They are the ones who were responsible for their own morale and really their own safety and without them being in the state they were in we couldn't have done anything."
Harris has declined to speak to the media, but his boss Andrew Pearce said Harris was grieving for his father, who died shortly after the end of the mission.
"This is clearly a time of grief for the Harris family, magnified by the physical and emotional demands of being part of this week's highly complex and ultimately successful rescue operation," Pearce said.
"He will be coming home soon and taking some well-earned time off to be with his family. "He has asked that the family's privacy is respected at this time."
The Australian team in Thailand also included Harris's West Australian dive partner, six Australian Federal Police divers, a Navy clearance diver and members of the Department of Foreign Affairs and Trade Crisis Rescue Team.
They echoed Harris's praise for the children during a press conference Wednesday.
"I think that the children who went through this ordeal in the cave were heroes in their own right, and the Thai SEALs themselves went above and beyond — I would class them as heroes," Major Alex Rubin from the Australian Defence Force said. 
(SD-Agencies)