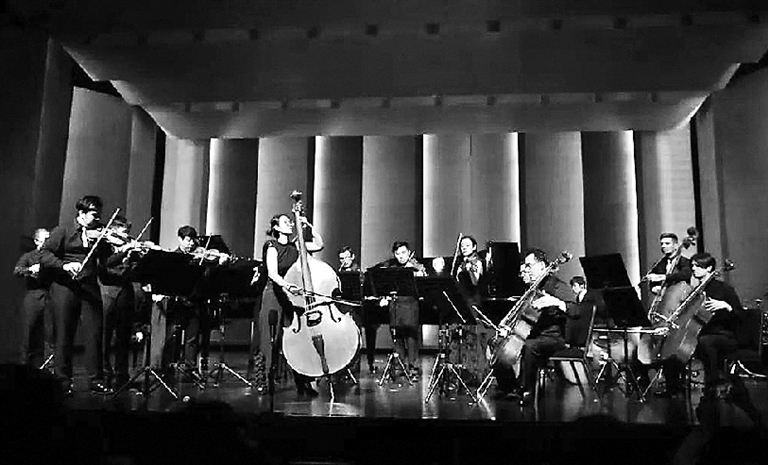 New World Chamber Players will play Vivaldi's "Summer," Schubert's "The Bee," Rimskey-Korsakov's "Flight of the Bumblebee," Tchaikovsky's "Le Lac des Cygnes," Kroll's "Banjo and Fiddle," Prokofiev's "Peter and the Wolf," Gershwin's "Walking the Dog," Saint-Saens's "Carnival of the Animals," Hisaishi's "My Neighbor Totoro" and some Chinese pieces.
Schubert is largely known for the bagatelle "The Bee," a perpetuum mobile for violin and piano. "The Carnival of the Animals" is a humorous musical suite of 14 movements.
"Peter and the Wolf" is a symphonic fairy tale for children. It is Prokofiev's most frequently performed work, and one of the most frequently performed works in the entire classical repertoire.
"Flight of the Bumblebee" is an orchestral interlude for opera "The Tale of Tsar Saltan." Its composition is intended to musically evoke the seemingly chaotic and rapidly changing flying pattern of a bumblebee. Despite the piece's being a rather incidental part of the opera, it is today one of the more familiar classical works because of its frequent use in popular culture.
"Walking the Dog" is one of many musical numbers for film "Shall We Dance." In the film, the music accompanies a sequence of walking a dog on board a luxury liner. In 1960, the sequence was published as "Promenade."
Time: 8 p.m., July 26
Tickets: 100-480 yuan
Venue: Shenzhen Poly Theater, intersection of Wenxin Road 5 and Houhaibin Road, Nanshan District (南山区后海滨路与文心五路交界处深圳保利剧院)
Metro: Line 2 or 11 to Houhai Station (后海站), Exit E
(SD News)