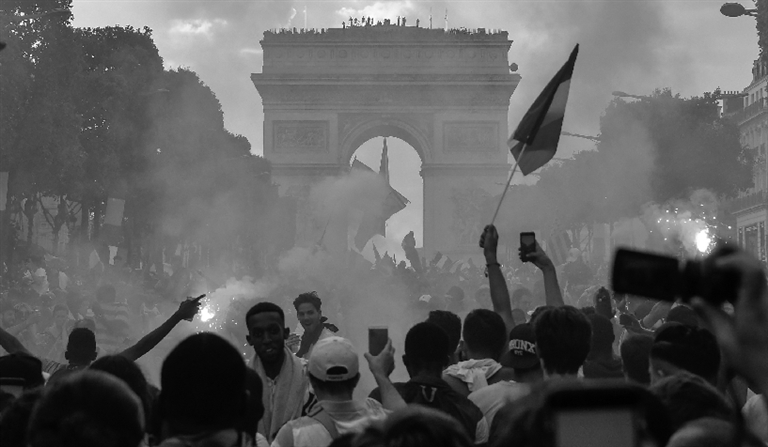 DOZENS of youths shattered windows at a popular store on the Champs Elysees avenue Sunday while hundreds of thousands of fans celebrated France's World Cup victory.
About 30 people, many wearing ski masks, broke into the Publicis Drugstore and later left with bottles of wine and champagne, some smiling and filming themselves with cellphones.
As the hundreds of thousands of revellers gradually left the famous avenue, police used a water cannon to disperse remaining troublemakers at around 11:30 p.m.
Elsewhere in France, authorities said clashes erupted in the southern city of Lyon between police and about 100 youths who had climbed on top of a police vehicle at an open-air showing of the match in the city center.
In the southeast city of Annecy, police said a 50-year-old man died after breaking his neck when he jumped into a shallow canal just when the final whistle blew to signal the end of the match. And a man in his 30s died after crashing his car into a tree while celebrating shortly after the game in the town of Saint-Felix. (SD-Agencies)