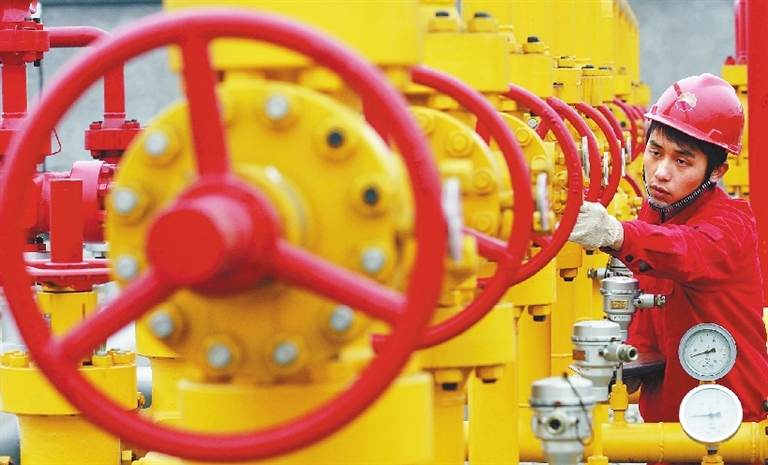 THE country's refinery runs rose in June as oil majors boosted fuel products output, offsetting cuts by teapots which carried out annual repairs and curbed operations due to high crude prices, data showed yesterday.
Refinery throughput in June rose 8 percent from a year ago to 49.78 million tons, or 12.11 million barrels per day, according to the National Bureau of Statistics. Runs rose 1.5 percent from May on a daily basis.
The higher refinery run rate was led by State-owned oil refiners while private refiners reduced their processing as higher oil prices, and the more stringent enforcement of consumption taxes, cut their margins, analysts said.
"Teapots cut runs in June due to the less favorable market conditions," said Zhou Guoxia, crude analyst with JLC.
China's independent refiners, also known as teapots, last month were losing an average of 300 yuan (US$44.89) for each ton of crude oil processed, data provided Zibo Longzong Information Group showed.
For the first half of the year, refinery runs were 299.6 million tons, up 8.9 percent from a year ago, official data showed.
Natural gas production in June rose 5.6 percent from a year ago to 12.2 billion cubic meters (bcm). That was down 3.3 percent from May and the lowest since September.
Output for the first half of the year was 77.5 bcm, up 4.6 percent.
June crude oil production fell 2.3 percent from a year ago to 15.85 million tons. That was down from 15.97 million tons in May. Year-to-date output was 94.09 million tons, down 2 percent from a year earlier.
(SD-Agencies)