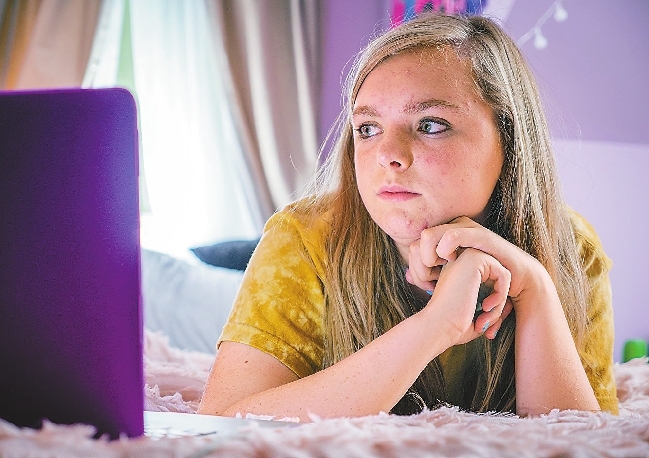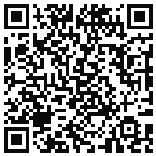 "Eighth Grade," directed by comedian Bo Burnham, portraits a shy kid desperately* trying to make friends.
Admittedly, there is a scene where a boy tries to pressure her into taking her top off, but she bravely says no, despite worries that the refusal may damage her popularity. It's about the worst thing that happens to her in the story, and happily everything gets better after that.
Apart from the shirt-removal request from high-school junior (Daniel Zolghadri), protagonist* Kayla (Elsie Fisher) isn't bullied* so much as just ignored* by her peers at the large, New York-state middle school she goes to.
That perhaps explains why her method of coping with loneliness is to make YouTube videos in her bedroom where she can project a more extroverted* version of herself. YouTube Kayla doles out surprisingly sound advice that the real Kayla is too terrified* to follow, like pretend you have confidence and that will somehow generate real confidence, and the like.
In practice, it doesn't work. Invited to a pool party thrown by wealthier classmate Kennedy (Catherine Oliviere) only because Kennedy's mother (Missy Yager) has the hots for* Kayla's dad Mark (Josh Hamilton), Kayla walks to the side of the pool hoping not to be noticed. She talks to only one boy, Gabe (Jake Ryan), a sweet geek* who wants to challenge her to a breath-holding contest, and then she tries to get her father to come pick her up early, even though the party is still in full swing*.
Then she gets to chat very briefly with eighth-grade dreamboat Aiden (Luke Prael), who points out the party is still going on, and before long Kayla is doing a karaoke number in the other room with the rest of the kids.
Despite her eagerness to make friends with her peers, Kayla can barely rouse herself to exchange more than grunts* with her long-suffering single parent dad over dinner.
Seeing the two of them finally find a way to redefine their relationship as Kayla approaches high school is one of the sweetest aspects of the film, making this the kind of comedy that parents might just be able to watch with their own children and enjoy.