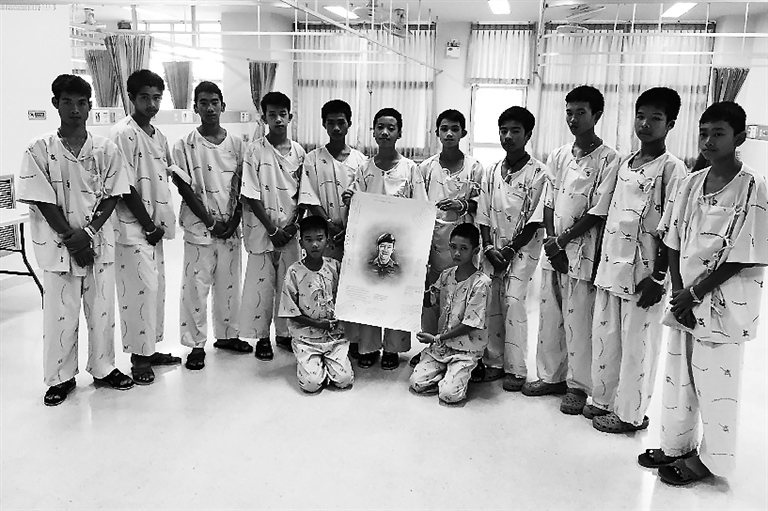 THE 12 Thai boys who were rescued from a cave last week addressed the media yesterday following their release from the hospital, offering fresh details of how they became stuck and were rescued.
A health official said all 12 members of the Wild Boar soccer team, plus their 25-year-old coach, are in good health physically and emotionally.
Dul, one of the players, recounted the moments when he realized that a rescuer had located them. "When the rescuer emerged I said 'Hello,'" Dul said, realizing that the rescuer wasn't Thai but British. The rescuer asked how many people were stuck, requiring Dul to translate, added the coach, named Ake.
Ake said the team agreed to explore the cave after they had heard about it on Facebook. They saw water once they entered, but found themselves trapped when they tried to make their way out. Contrary to what has been reported, he added, all of the boys know how to swim. They tried to dig their way out, Ake said. In the meantime, they drank water from the cave's walls.
"We had no food, we only drank water," another boy said.
The boys took turns digging, but the water continued to rise, according to Ake. Once the divers had located them, they passed the time waiting to be rescued by playing checkers with the diving team.
One of the divers, Saman Kunan, died during the mission, and the boys felt guilty for the loss, Ake said. The boys wrote messages of gratitude to Kunan's family, which they displayed during the news conference.
(SD-Agencies)