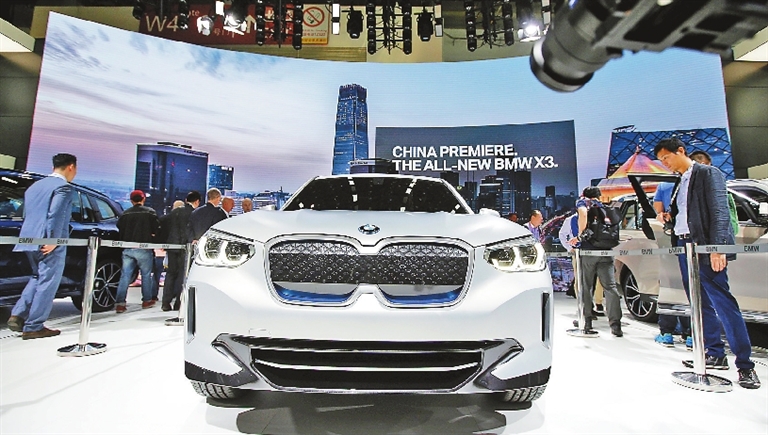 BMW AG is the first overseas carmaker to get a potential toehold in electric-car battery maker Contemporary Amperex Technology Co. (CATL), obtaining the right to make an equity investment of as much as 2.85 billion yuan (US$427 million).
BMW Brilliance, the German carmaker's Chinese joint venture, is entitled to invest in CATL if the company plans to sell shares in China or abroad, according to a statement from the battery maker Tuesday.
At CATL's current stock price, the right would give BMW a stake of less than 2 percent of the company. CATL's Shenzhen-listed shares closed flat at 82.28 yuan yesterday.
With the demand for electric vehicles projected to surge, competition among carmakers to cooperate with battery suppliers is heating up.
CATL, which said it shipped more batteries last year than any competitor, struck joint ventures or received minority equity investments from Chinese automakers including Dongfeng Motor Group Co., SAIC Motor Corp. and Chongqing Changan Automobile Co. before its initial public offering last month.
BMW Brilliance will also prepay 2.85 billion yuan as part of a long-term contract to buy batteries from CATL. It's also purchasing a 815 million yuan battery production project from the supplier to make designated products, according to the statement.
CATL will build its first production site in Europe in Erfurt in eastern Germany and around 240 million euros (US$280 million) will be invested in the first phase of the project.
BMW plans to source 4 billion euros of battery cells from CATL over the next few years.
(SD-Agencies)