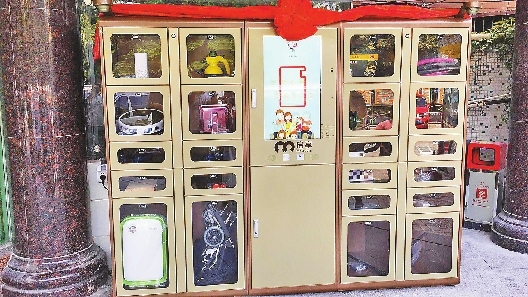 UMBRELLAS, power banks, chess sets, foldable wheelchairs, sweeping robots, toys ... these are some of the items available for rent in the handy cabinets recently set up in Longteng Community and Langxin Community of Shiyan Subdistrict, Bao'an District.
Residents can rent these products for daily use at any time and they can also decide how long they want to rent them.
The cabinets were placed in the communities by Shiyan Subdistrict Office on July 1 as a convenient service for residents.
A resident living in Longteng Community said she only needs to pay 2 yuan (US$0.29) to use a glucometer once from the cabinet.
"It is much cheaper to rent a glucometer than to buy one, and it's so convenient," said the resident.
According to the subdistrict office, more cabinets will be placed in various communities if residents find them useful.
(Cindy Zhang)