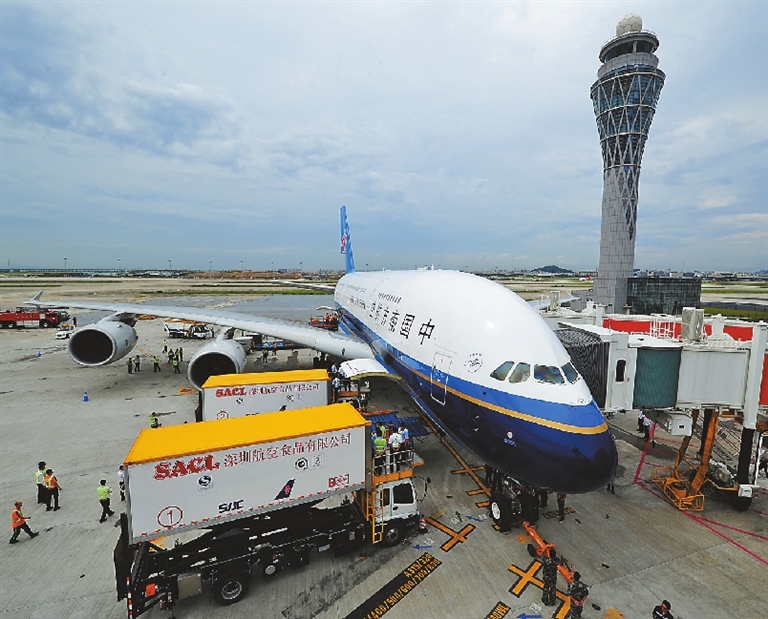 Han Ximin
ximhan@126.com
THE turnover of international passengers at the Shenzhen Bao'an international airport increased by 1.87 million in the first half of the year, a 35 percent increase year on year, thanks to the opening of more international routes.
In the past months, the Shenzhen airport opened seven international routes, including five intercontinental routes to Brussels, Madrid, St. Petersburg, Vancouver and Darwin, bringing the total number of international routes operating at the airport to 44.
Statistics showed that the passenger turnover between January and June reached 24.32 million, an increase of 10.6 percent over the same period last year. The mail cargo turnover reached 586,000 tons, an increase of 6.7 percent compared with the same period a year ago.
The turnover of international passengers at the Shenzhen airport has kept rising in recent years. It now makes up about 10 percent of the total passenger turnover and the optimization of the business structure will stimulate the sustainable development of airport turnover and increase the airport's capability in serving the regional economy, industry analysts said.
According to the airport authority, international routes to Zurich, London and Vienna will be put into operation.
Despite the fact that the number of flights at the airport increased by 6.5 percent between January and June, the flight punctuality rate increased to 84.5 percent.
During the May-June period, despite seasonal rains that affected the city, the flight punctuality rate reached 80 percent.
A passenger satisfactory survey conducted by Airports Council International in the first quarter showed the Shenzhen airport ranked 13th among airports in the world with 4.96. A perfect score is 5 marks.