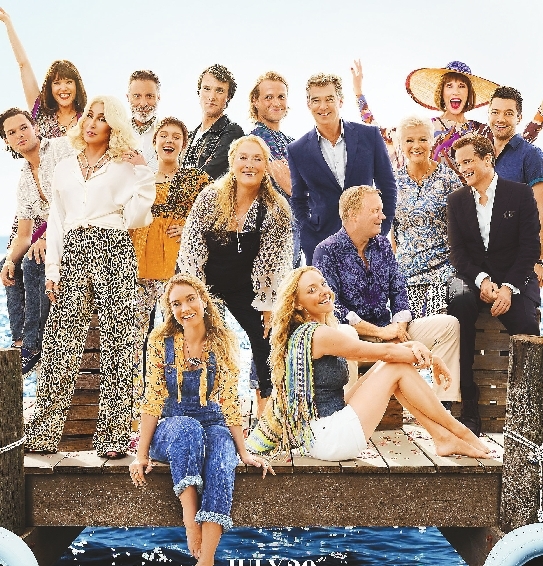 MOVIE "Mamma Mia! Here We Go Again" is heading to China. The jukebox rom-com sequel will descend on Chinese cinemas Aug. 3.
Musicals were once thought to underperform in China, but Damien Chazelle's "La La Land" — perhaps benefitting from Oscar glow — broke that precedent in 2017, earning US$36 million.
Several major Hollywood tentpoles have yet to be scheduled for release in China. Marvel and Disney's "Ant-Man and the Wasp" is expected to open sometime in August, but still doesn't have a date.
Universal and Legendary Entertainment's Dwayne Johnson action romp "Skyscraper" landed a rare mid-July release, however, perhaps thanks to Chinese conglomerate Dalian Wanda Group, which owns Legendary. The film, which disappointed in its U.S. debut, will be looking to make up ground in China, where Johnson and pyrotechnic VFX are both big draws.(SD-Agencies)