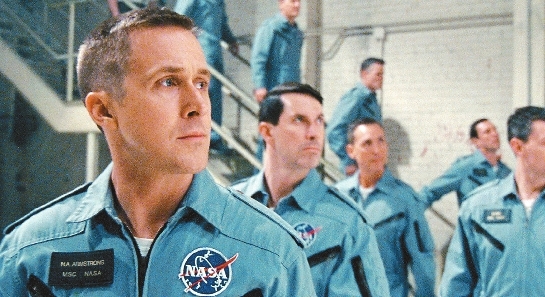 DIRECTOR Damien Chazelle's "First Man," an account of the Apollo 11 moon landing, is set to launch at the 75th annual Venice International Film Festival, where it will serve as the opening night film Aug. 29.
The Venice visit, which should serve as a high-profile awards-season bid, will mark a return engagement for Chazelle, the Oscar-winning director of "La La Land," which opened the 2016 edition of the fest.
"First Man," written by Josh Singer ("Spotlight"), stars Ryan Gosling as astronaut Neil Armstrong, who became the first man to step onto the moon July 20, 1969, and recounts the preparations for the historic space flight as well as the trek itself. Claire Foy appears as Armstrong's wife, Janet, while Corey Stoll and Mike Collins play fellow astronauts Buzz Aldrin and Lukas Haas, respectively.
Universal will release the film Oct. 12.
The Venice Film Festival, which is set to run from Aug. 29 to Sept. 8, along with the concurrent Telluride Film Festival (Aug. 31-Sept. 3), marks the beginning of the fall awards season.(SD-Agencies)