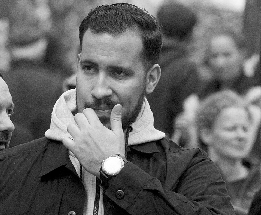 INVESTIGATORS have raided the home of a former top security aide to French President Emmanuel Macron, days after footage emerged showing him beating a young protester in May.
Opposition politicians have piled pressure on Macron, who has so far remained silent about the incident, to explain the government's handling of the affair.
According to the Paris prosecutor's office, the raid of Alexandre Benalla's house in the Issy-Les-Moulineaux suburb of the French capital took place Saturday morning.
The 26-year-old was dismissed Friday following public outcry at the video, which showed him wearing a police helmet and identification while dragging a woman away from a protest before stomping on another demonstrator's stomach at a May Day rally.
Police took Benalla in for questioning Friday, two days after the footage emerged.
He and Vincent Crase, a security aide for Macron's En Marche! party who also intervened in the protest, are facing potential charges and will remain in police custody.
Benalla is suspected of illegally receiving police surveillance footage in a bid to clear his name. Three police officers, including two suspected of providing Benalla with this footage, have been suspended and taken into custody.
Macron has not yet spoken publicly about the events, however a presidential spokesman said Thursday that Benalla's behavior was "unacceptable."
(SD-Agencies)