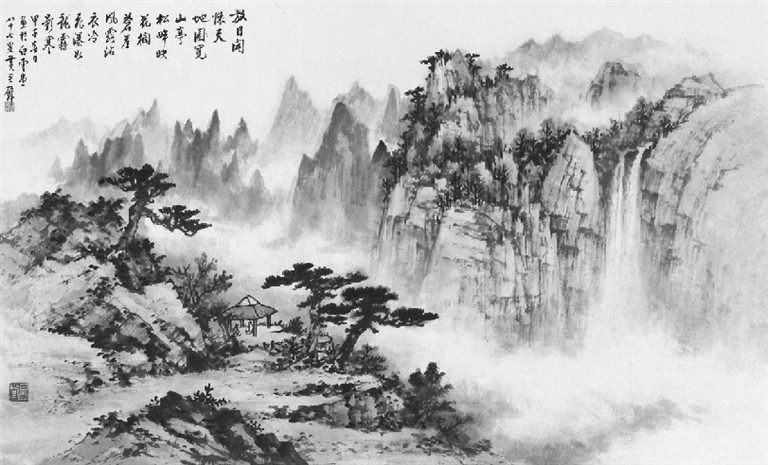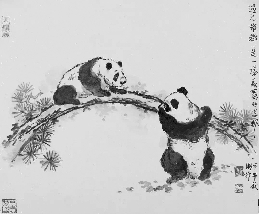 Paintings created by Chinese master Huang Chun-pi (1898-1991) and his daughter Huang Shiang-ling are on display at Nanshan Museum.
Born in Nanhai, which is now in Guangzhou City, Huang Chun-pi was a renowned artist and fine art educator in the 20th century, enjoying prestigious reputation and far-reaching influence at home and abroad.
His talent for painting was formidable from a young age. He began studying traditional Chinese painting from the master Li Yaoping when he was 22. Then he joined the Chu-Ting Art School to study Western painting. He concentrated on painting landscapes and it was the intermingling of Western and Chinese styles that made his art unique for the time.
As his work became more and more popular, he was appointed to teach at the Chinese Painting Research Society in 1932. In 1949, he moved to Taiwan and taught there for more than two decades.
Huang believed in training teachers to have better students, so he developed a system of five steps for teaching. It started with demonstrating personally what one wanted, followed by showing works to the students who were then given detailed explanations of the work they were being shown. The students were then expected to make their own sketches, and finally they were encouraged to be creative and innovative in their work.
Apart from teaching, Huang painted prolifically. He traveled around the world doing sketches and hosting exhibitions, dedicating himself to promoting the Chinese culture worldwide.
Dates: Until Sept. 13
Venue: Nanshan Museum, 2093 Nanshan Boulevard, Nanshan District (南山区南山大道2093号南山博物馆)
Metro: Line 1 to Taoyuan Station (桃园站), Exit B
(SD News)