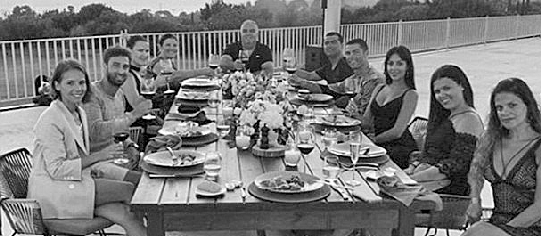 CRISTIANO RONALDO has been sharing the wealth after his blockbuster move to Juventus by leaving staff at a Greek hotel £17,850 (US$23,000) tip.
The former Real Madrid superstar was on a break following Portugal's elimination from the World Cup in the Last 16.
He immediately headed to the stunning Costa Navarino resort in the Pelopnnese region of Greece after their exit.
He was reportedly so impressed with the staff's service he left them a huge cheque as a tip to thank them for their services before jetting to Italy for his Juventus unveiling.
A number of photos emerged of him enjoying the facilities as he dined with his girlfriend Georgina Rodriguez and those closest to him on an outdoor table at one of the hotel's outdoor restaurants.
Ronaldo asked hotel management to split the tip evenly between all staff at the resort.
"The 10 employees, who had been tasked with providing services to Ronaldo's family and to keep them away from the paparazzi, each received 2,000," the Greek online sports magazine, Sportime.gr, reported.
The parting gift was apparently spurred by the 33-year-old Portuguese striker being impressed by Greek hospitality. He checked into the resort after his team were knocked out of the World Cup, spending 10 days with family and friends in its Royal Methoni villa, which comes with round-the-clock butler service and sand dunes to keep the photographers at bay.
Ronaldo shocked the football world earlier this month when he swapped Real Madrid for Juventus in a 100-million-euro (US$117 million) move.
The tip is just a drop in the ocean for Ronaldo, who will reportedly be earning £500,000 PER WEEK in Turin.
According to Forbes, Ronaldo earned an incredible £36 million in endorsements on top of his Real Madrid wage in 2017. His fortune reached an estimated £306 million as a result.
(SD-Agencies)