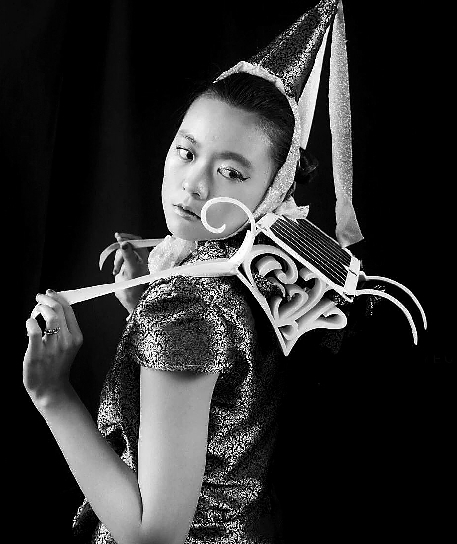 Kitty Yeung, a physicist, maker, fashion designer, artist and musician based in Silicon Valley, California, will discuss some of the challenges and opportunities in the tech-fashion design industry.
Yeung works as a senior program manager and creative technologist at the Microsoft Garage. She integrates art and design with science and technology via tech-fashion design. Her work focuses on applying cutting-edge technologies to both garment design and manufacturing processes.
Yeung describes herself as a 21st-century renaissance woman. She is always wondering, "Wouldn't it be nice if the world had ...?" Her projects have been featured by Hackster.io, Women of Wearables Blog, CODAME Art + Tech Festival, HDDG 31 Supplyframe San Francisco, Style Engineers Worldwide, Make: Magazine, Silicon Valley Insight and Synchronized Chaos.
Helena, a dress designed by Yeung, uses an Intel Curie accelerometer on TinyTILE and its small form factor to control colors of the optical fibers with arm movements. Intel Curie Pattern Matching Dress is a dress with Curie's pattern matching engine on Arduino 101 to control the embedded LEDs, which makes constellations show up on the dress. Solar-powered Tech Fashion outfit has a solar panel on the shoulder which can charge a 5V device, like a phone, a speaker or a portable charger through USB.
Yeung is also writing a graphic novel series, in which she expresses her understanding of life through drawings and narrative. For the latest updates, go to her website: www.artbyphysicistkittyyeung.com.
Time: 7:30-10:30 p.m., July 31
Venue: x.factory, Design Commune, Vanke Cloud City, Dashi Road 2, Nanshan District (南山区打石二路万科云设计公社x.factory)
Metro: Line 5 to Liuxiandong Station (留仙洞站), Exit A(SD News)