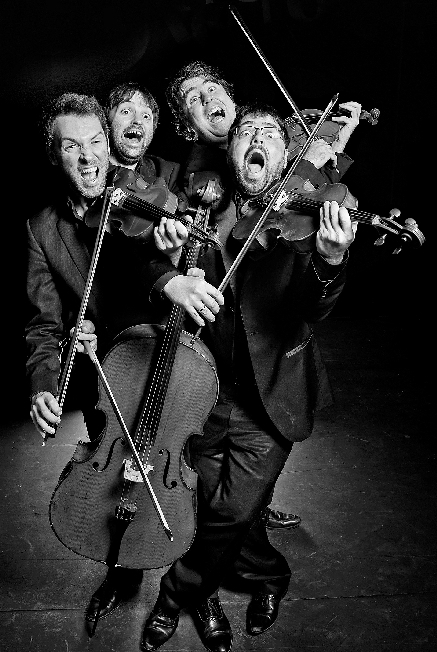 The Leonis Quartet from France will bring a free concert to music lovers in Shekou tomorrow.
With an innovative artistic approach, the musicians of the Leonis Quartet carry the rich heritage of string quartet in the world of theater, dance, literature, electronic music and jazz. Founded in 2004, the quartet consists of Julien Decoin (cello), Guillaume Antonini (violin), Alphonse Dervieux (viola) and Sebastien Richaud (violin). Faithful to tradition, they interpret the most beautiful melodies of the composers of their time, yet are also eager to broaden their artistic field.
Design Society members can claim free tickets to the show, while non-members can apply for a membership before claiming the tickets.
Those who apply for a membership can also enjoy free entry to all the exhibitions in Design Society and discounts at the shops and restaurants inside the Sea World Culture and Arts Center.
Now until Aug. 31, admission to the "Values of Design" exhibition in Design Society is half-priced after 6 p.m. and on July 30 and Aug. 27, admission will be free.
Concert time: 8 p.m., July 27
Exhibition hours: 10 a.m.-8:30 p.m. (Sun.-Thur.), 10 a.m.-9:30 p.m. (Fri.-Sat.)
Venue: Design Society | Sea World Culture and Arts Center, 1187 Wanghai Road, Shekou, Nanshan District (南山区蛇口望海路1187号设计互联|海上世界文化艺术中心)
Metro: Line 2 to Sea World Station (海上世界站), Exit A(Cao Zhen)