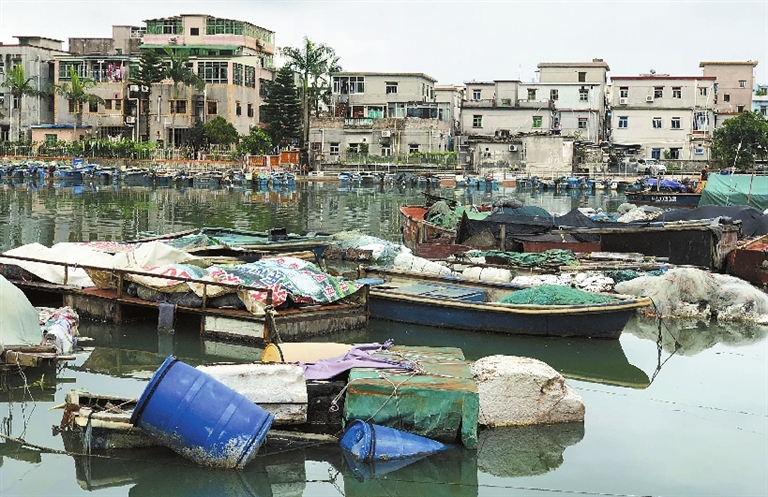 LOCAL residents living in a time-honored fishing village in Yantian District are calling for the government to protect the village's intangible cultural heritage as the area will undergo an urban renovation project, the Shenzhen Special Zone Daily reported.
Fang Youlai, 62, has spent his life as a fisherman since junior high school. "In the 1980s and 1990s, the fishing boats from our village could harvest hundreds, even thousands, of kilograms of fish every time they went fishing in the sea," said Fang.
The village, known as Bifengtang, has served as a safe port for fishing boats for more than 160 years. The prosperous fishing industry in Yantian District has also developed a seafood street there into one of the most well-known food streets in Shenzhen.
Enjoying a history of more than 100 years, the fishing village is also famous for its long history of traditional culture. The wedding customs of the Dan family have been listed as a Guangdong Province, as well as a Shenzhen, intangible cultural heritage.
The wedding customs are symbolic of the culture of the Dan family, who migrated to Yantian from Shantou in northeastern Guangdong in the beginning of the Qing Dynasty (1644-1911).
The large clan lived on fisheries and dwelled on boats. Weddings at that time were also arranged on boats because the Dan's descendants were not allowed to get married with the Hakka people living ashore.
When the People's Republic of China was established in 1949, the local government helped to build houses so the fishermen could live on the land. Gradually, the village became an enclave of fishermen.
However, as part of Yantian District's urban renovation, the BifengtangVillage will undergo a facelift, the authority announced at the beginning of the year. Many old buildings in the village will be torn down to make space for residential and commercial development.
Fang is worried that the urban renovation project will devastate the village's traditional culture, which has been passed down for hundreds of years. So, he is calling on the local government to protect this culture while renovating the area.
Su Baoming is also an original resident of the fishing village. He said that the village carries the traditional culture of the fishermen there, and he is worried that people will forget about the history and culture when modern buildings take over the space. "It would be such a pity," said Su.
(Zhang Qian)