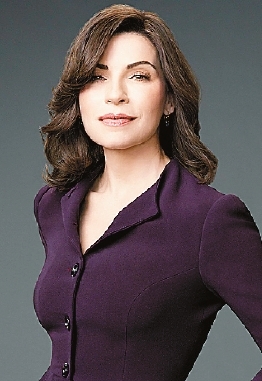 U.S. cable network National Geographic announced that Julianna Margulies will be a star of its Ebola scripted miniseries.
"The Hot Zone," which was picked up to series in April and is set during 1989 in Washington, D.C., will see "The Good Wife" grad and current star of AMC's "Dietland" play Dr. Nancy Jaax, a U.S. army scientist working with a secret military SWAT team who puts her life on the line to head off an Ebola outbreak before it can spread to the entire human population.
The series, based on the bestseller of the same name by Richard Preston, hails from Lynda Obst Productions, Fox 21 Television Studios, Kelly Souders, Brian Peterson, Jeff Vintar and Ridley Scott's Scott Free banner. The series reunites Margulies with "The Good Wife" producers at Scott Free.
"Julianna is dream casting for the role of Dr. Nancy Jaax," said Carolyn Bernstein, executive vice president of global scripted development and production at National Geographic. "Her rare combination of warmth, strength, humor and intelligence are the perfect recipe to make this terrifying true story feel relatable, grounded and human. "The Hot Zone" is the perfect example of National Geographic's commitment to premium, brand-relevant storytelling that is at once wildly entertaining and deepens people's understanding of the world."
"The Hot Zone" is National Geographic's latest scripted foray. It joins Emmy-nominated "Genius," already renewed for a third season, and the upcoming "Valley of the Boom."(SD-Agencies)