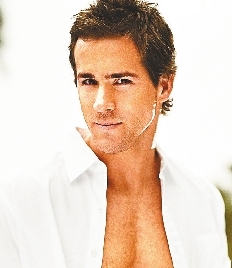 ACTOR Ryan Reynolds is on board to produce stoner comedy "Stoned Alone" that is in the works at Fox.
The actor, who just released "Deadpool 2" with the studio, will produce the comedy about a 20-something stoner who, after missing the plane for his holiday ski trip, gets high and becomes paranoid that people are breaking into his house. While high, he tries to thwart the thieves who have actually, really broken into his house. The would-be R-rated comedy is a riff on the 1990 classic "Home Alone."
Kevin Burrows and Matt Mider wrote the feature, which will be directed by Augustine Frizzell, whose Sundance feature "Never Goin' Back" will soon be release by A24. Burrows and Mider wrote the upcoming Netflix comedy "The Package" about a teenager who accidentally cuts off his penis during a camping trip.
Reynolds will produce via his Maximum Effort banner, with George Dewey executive-producing.
(SD-Agencies)