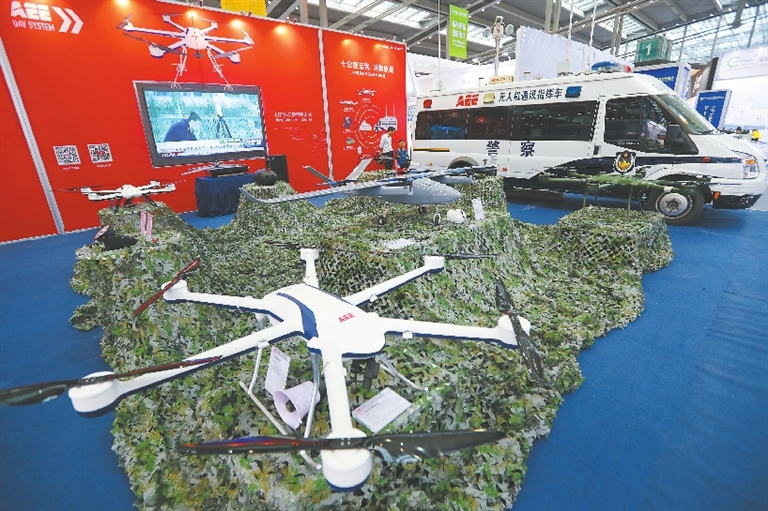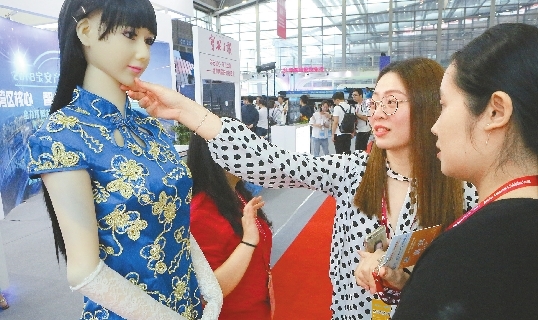 A THREE-DAY exhibition showcasing all of the key industries in Bao'an District, in western Shenzhen, was held from Thursday to Saturday at Shenzhen Convention and Exhibition Center, bringing the latest products and technologies to fairgoers.
The 2018 Bao'an Industry Development Expo was organized by the Bao'an District Government, Bao'an Economic Cooperation and Promotion Bureau, and Shenzhen Logistics and Supply Chain Management Association.
The expo attracted over 550 domestic enterprises and 150 international exhibitors from 35 countries and regions.
It is the third year that the Bao'an District Government has held such a large-scale exhibition to display its industries. The expo has served as a platform for integrating and sharing industrial resources.
According to the organizers, the purpose of the annual expo is to attract more quality corporations and talents to settle in Bao'an, where the district government is offering favorable policies and rich resources.
While delivering a speech at the opening ceremony of the expo, Yao Ren, Party chief of Bao'an District, said the district is an industrial area focusing on intelligent manufacturing. For years, the district has been providing favorable policies to support the growth of enterprises, as well as to protect their intellectual property rights and technology development, said Yao.
Yao addressed his hope that the expo provides a key platform for displaying, matchmaking and trading within the modern market system.
The expo, covering a total area of 37,500 square meters, was held in halls 1 and 6 of the convention and exhibition center, with Hall 1 showcasing high-tech products and Hall 6 exhibiting Bao'an District's favorable business environment and facilities for technology enterprises.
In particular, Hall 1 was divided into 12 exhibiting areas based on the district's various industries, such as intelligent equipment, artificial intelligence technologies, new materials, big data, laser technology and biochemistry.
More than 400 Bao'an-based enterprises participated in the expo this year, including well-known companies like Airmate, HSAE, China Communication Technology Co. Ltd., AEE Technology and so forth.
Apart from the main exhibiting halls, the district also arranged 12 subvenues across its 10 subdistricts for an array of activities and exhibitions.
This year's expo has a specially set up exhibiting area for Sino-German cooperative projects in Hall 1, as partnering with German enterprises has been a key focus for Bao'an District. The district believes that the visit from German Chancellor Angela Merkel in May this year will strongly enhance cooperation between the two nations. Bao'an District has been working with German enterprises for a long time.
Forums and product launches were also key highlights of the exhibition. Think tanks and industry experts from home and abroad were invited to share their viewpoints on the states of their industries during the exhibition.
An array of product launches, sourcing conferences and experiential activities regarding cutting-edge technologies, like a virtual reality (VR) experiencing session, were prepared for both industrial professionals and interested residents.
Two other exhibitions — an intelligent equipment expo and an electronic equipment expo — were held during the same period in halls 2, 3, 4 and 5 of Shenzhen Convention and Exhibition Center. (Zhang Qian)