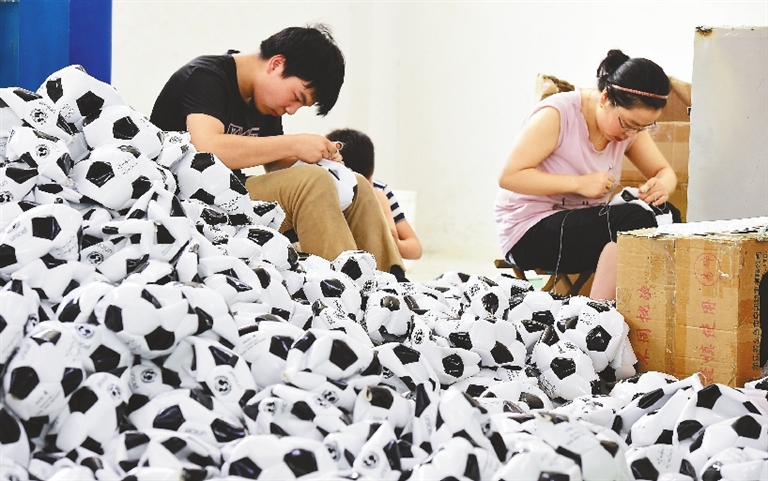 PROFIT growth for China's industrial firms eased in June from the previous month, as factory production slowed amid rising trade frictions with the United States and China's ongoing efforts to cut pollution and debt.
Analysts say profits could be further crimped in the second half of the year as trade woes deepen, adding more pressure on growth in the world's second-largest economy.
Industrial profits rose 20 percent to 658.29 billion yuan (US$96.7 billion) in June, National Bureau of Statistics (NBS) data showed Friday, compared with a 21.1-percent rise in May.
The NBS said in a statement on the data that rising prices had cushioned firms' profits even as industrial production slowed in June, but it did not provide separate reasons for the slower profit growth.
Wang Lisheng, an economist at Nomura in Hong Kong, said it was hard to tell what impact the trade tensions had on industrial firms in June, but economic headwinds were growing.
Steel, building materials and oil extraction sectors were key drivers behind profit growth in the first half of the year, it added.
But profit growth in textile, nonferrous metal smelting and processing, and telecommunications and electronic equipment manufacturing profits fell during the same period from a year earlier.
For the first half of the year, industrial firms' profits grew 17.2 percent from a year earlier to 3.39 trillion yuan, accelerating from a 16.5-percent rise for the January-May period.
The data covers firms with annual sales of at least 20 million yuan.
June's industrial output growth slumped to a four-year low, raising concerns about the outlook amid growing signs of stress.
Nomura's Wang said despite some expected fiscal stimulus from the government to cushion the economy, he saw risks in the second half of the year due to weakening domestic demand, a slowing property market and Sino-U.S. trade tensions.
(SD-Agencies)