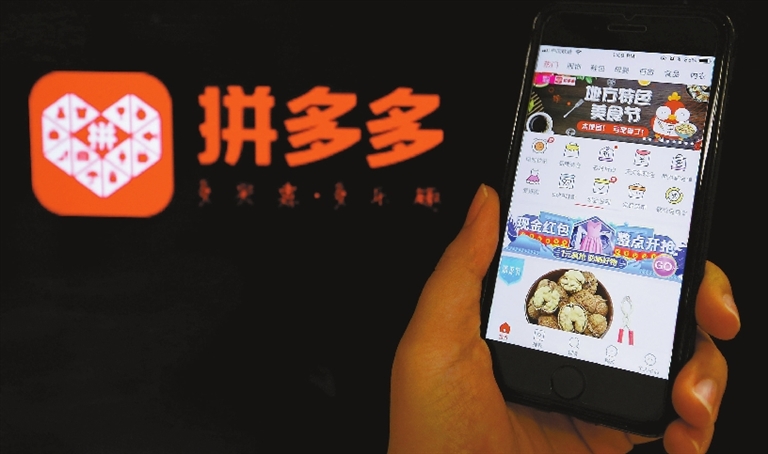 INVESTORS are still betting on fast growth in China's more rural cities, if Pinduoduo's Thursday initial public offering is anything to go by.
Sometimes dubbed the Groupon of China, discount e-commerce company Pinduoduo soared 36 percent on its first day of trading Thursday, after raising US$1.63 billion in an offering of American Depository Receipts priced at US$19 a share. That gives the 3-year-old company a fully diluted valuation of about US$32.4 billion.
Founded by ex-Google engineer Colin Huang, Pinduoduo has grown meteorically in past quarters, racking up about 343.6 million active buyers in the second quarter of 2018. Backed by Tencent, the startup has thrived by promoting ultra-cheap goods using the Internet giant's ubiquitous WeChat app, and rewarding users who buy in bulk alongside friends and family.
Investors seem convinced in the Shanghai-based company's ability to continue its upwards trajectory. Backed by Sequoia Capital and Banyan Partner Funds, the company's stock is no cheap bet. Comparing the company's sales — just over a quarter billion dollars — to its valuation (in lieu of the more popular price to earnings ratio, as Pinduoduo has yet to post a profit) yields a ratio of 116.5.
By that measure, Pinduoduo is a more expensive stock than Snapchat maker Snap Inc. was in the hours following its IPO, as well as Alibaba with its 27.4 P/S ratio, Facebook's 31, or Amazon's 19.1 at the time of their respective offerings. It does, however, pale in comparison to the post-IPO valuation of Baidu, which went public at a time when interest in China was surging, giving it a 2005 P/S ratio of 298.5. Pinduoduo is also overshadowed by JD.com's 2014 IPO, which commanded a ratio of 238.3.
It's a sign that investors are betting on the growth of China's less wealthy cities, despite a recent slowdown in the nation's economy. Through Pinduoduo, say Morningstar's Jennifer Song, investors are hoping to tap into China's less affluent consumers who may one day have more spending money in their wallets.
"The spending power growth of lower-tier cities population is outpacing that of tier-1 and tier-2 cities, and the increased spending power of these lower-tier cities represent massive opportunities for retailers," reads Pingduoduo's prospectus.
According to mobile analytics firm Questmobile, about 60 percent of Pinduoduo's users are in cities with less than US$67 billion in Gross Domestic Product. In comparison, Alibaba and JD.com appear to be focusing on wealthier users, says Blue Lotus' Silvia Wang. (SD-Agencies)