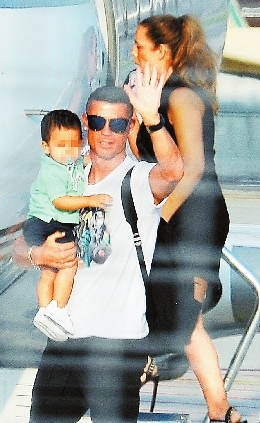 CRISTIANO RONALDO'S presence in Serie A was a near certainty to make every visit he made around the league a hot ticket, and now there is proof to back it up.
The Portugal superstar left Real Madrid for Juventus this summer in a 100-million-euro (US$117m) deal that will see him take his talents to the Italian top-flight for the first time in his career.
While Ronaldo has played against top Italian sides before, fans of many of the clubs near the middle and bottom of the table are getting their first opportunities to see the star visit their home stadiums.
Parma hosts Juventus on the third matchday of the Serie A campaign, and if fans have not already got their ticket to see the star make his appearance at Stadio Ennio Tardini, they will have to shell out more than normal to do so.
According to Tuttosport, seats in the North End section of the stadium would normally go for 25 euros. But if you want to go into the secondary ticket market to grab a seat there, you may have to pay up to 178 euros.
How much of a markup is that? If you bought a season ticket in that section, it would have cost only 190 euros.
And it only gets worse as you move into other sections of the stadium. A 60-euro ticket will cost you 199 euros. And if you want to drop 450 euros, that's what you'll spend for a seat that would have normally cost 150 euros.
Many of his teammates will continue their pre-season preparations in the United States as they face the all-stars of Major League Soccer on Wednesday before matching up against Ronaldo's old club, Real Madrid, in the International Champions Cup on Aug. 4.
Ronaldo and Juve kick off their Serie A season away at Chievo on Aug. 18 before his home league debut against Lazio a week later. (SD-Agencies)