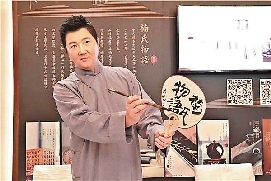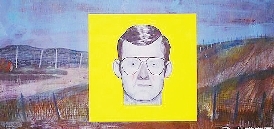 Pop singer's new store to
promote culture
SUN NAN, one of China's most popular singers, established the Sun Nan Life brand in Shanghai to share his passion with the public.
The Sun Nan Life boutique store opened on the Bund on July 19. The event featured calligraphy artist Zhang Guoqiang, who created inscriptions on ceramic objects.
Sun Nan Life also introduced its boutique hotel chain on the same day, where the decor will feature traditional aesthetics and offer Chinese-style service.
The singer and songwriter has been active in China's pop music scene since the 1990s, with millions of albums sold, and is a frequent performer at the Chinese New Year gala shows on State broadcaster CCTV.
Bologna Illustrations
Exhibition held in China
THE Bologna Illustrations Exhibition opened its third show in China July 15 and will run until the end of August.
Held in Beijing's Today Art Museum, the exhibition, "From Bologna to the World, Masters & New Voices of Illustration (1967-2017)," showcases works by the world's top illustrators. Founded in 1967, the Bologna Illustrations Exhibition is regarded as the Oscars of the field. (SD-Agencies)