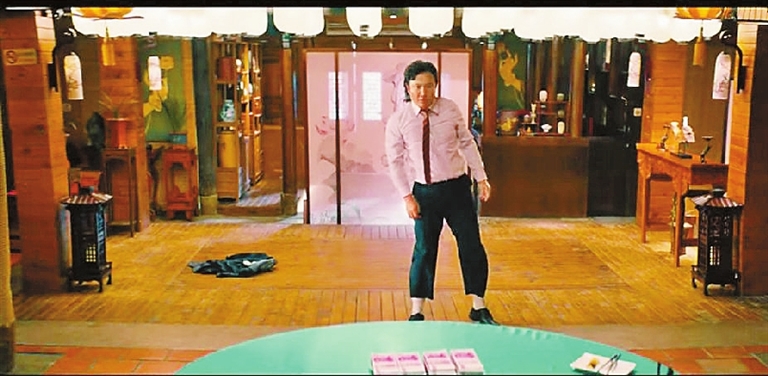 "HELLO MR. BILLIONAIRE," a comedy loosely based on the 1985 Richard Pryor film "Brewster's Millions," dominated the box office in China this weekend with a stellar US$130.77 million opening.
With "Mission Impossible: Fallout" still to secure a China release date, Chinese audiences have been flocking this week to see the comedy from the directing duo behind 2015's US$228 million-grossing comedy hit "Goodbye Mr. Loser," Yan Fei and Peng Damo.
"Hello Mr. Billionaire" tells the story of an underachieving soccer player's attempt to reasonably spend 1 billion yuan (US$147 million) in a month as a condition of inheriting the 30 billion yuan (US$4.4 billion) assets of his late Taiwanese uncle. The audience lapped up the farce, earning the film US$47 million on Saturday alone, and a 9.3/10 score by moviegoers on the ticketing platform Maoyan. Reviewers on aggregator Douban were more reserved, with some slamming the "class clash" in the film and others applauding the comedic elements and the performance of lead Shen Teng, earning the comedy an average rating of 6.9/10.
"Brewster's Millions" was itself based on the 1902 book of the same name by American author George Barr McCutcheon and "Hello Mr. Billionaire" is its thirteenth cinematic adaptation.
"Hello Mr. Billionaire"'s impressive US$131 million three-day takings, more than tripled the performance of second-placed "Detective Dee: The Four Heavenly Kings'" which took US$43 million.
Legendary filmmaker Tsui Hark's third installment in his "Detective Dee" franchise, "The Four Heavenly Kings" was a continuation of the Young Detective Dee story, with Mark Chao reprising the title role. Although its opening weekend take did not allow it to claim the top spot, "The Four Heavenly Kings" surpassed the box office of the previous two episodes in the franchise, "Mystery of the Phantom Flame," which grossed US$51.7 million in 2010, and "Rise of the Sea Dragon" with US$88.1 million in 2013. Nevertheless, the film earned mixed reviews on Douban, scoring an aggravated rating of 6.7/10, with Tsui's signature fantasy style and the 3D visual effects garnering the most praise.
In third place was Dwayne Johnson's "Skyscraper," which grossed US$37.5 million for the second week of its release, for a total of US$85.7 million. Chinese social drama and box office phenomenon "Dying to Survive" grabbed another US$20.4 million. Dying to Survive now has a cume of $444.3 million and is cementing its position as the biggest film of the summer in China so far.
(SD-Agencies)