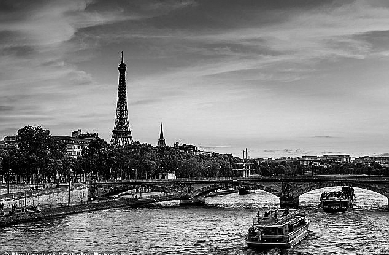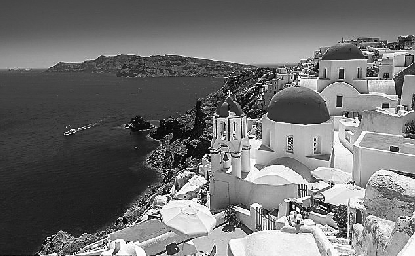 THE top 20 most romantic places on earth have been named, with Paris, Santorini and Venice taking the top three spots.
A poll found that the French capital along with the tiny Greek island and the watery Italian city are the best places for a romantic rendezvous.
While in the U.K., the number one spot for love is the Fairy Pools on the Isle of Skye, according to the survey, closely followed by Grasmere in the Lake District.
The study of the best places to fall in love was commissioned by romantic novel publisher Mills & Boon, which quizzed a leading panel of travel experts on the locations that would be best for romance — 2,000 people then voted on their shortlist to produce the final top 20 rankings for the world and the U.K.
In the number one city, Paris, also known as the city of love, the Eiffel Tower is one of the best-known spots in the French capital for proposing marriage.
Number-two ranked Santorini is known for its idyllic beaches, blue-topped buildings and jaw-dropping sunsets, and is extremely popular with honeymooners.
And in third place Venice, couples flock to take a cosy gondola ride along the city's narrow canals.
Fourth on the list is Italy's Amalfi Coast and in fifth place is Maui in Hawaii, which boasts 48 kilometers of beaches.
Bruges in Belgium is number six on the list, beating the islands of Bora Bora at seventh and the mountain of Kirkjufell in Iceland in eighth.
Rounding off the top 10 are the resorts of Cerf Island in the Seychelles and the Gili Islands in Bali.
Also in the top 20 are St. Petersburg, Russia (11th); Agra and Taj Mahal in India (12th), the Cliffs of Moher in Ireland (13th), Amsterdam (14th) and the Galapagos Islands (15th).
Squeezing into the final part of the list are the Whitsunday Islands in Australia (16th); Big Sur, California (17th), San Francisco (18th); the Fuji Five Lakes in Japan (19th) and Zanzibar (20th).
The Fairy Pools in the Isle of Skye topped the U.K. ranking no doubt thanks to the beautiful scenery surrounding its waterfalls. It has been described by VisitScotland as the "most magical place in Scotland."
Second place Grasmere in the Lake District, meanwhile, is surrounded by rolling green hills and has a mesmerizing lake — it's also aptly the hometown of romantic poet William Wordsworth.
Lisa Milton, Mills & Boon executive publisher, said, "When it comes to a summer getaway with a loved one, we all want to make it as romantic as possible.
"Our survey has identified the definitive romantic places in Britain and the world. With all of us looking for any opportunity to bring a little extra romance into our hectic lives, holidays in these places offer the perfect chance to switch off and rediscover romance."
(SD-Agencies)